St. Mary's Rd United Methodist Church set to host City-Wide Veterans Day Service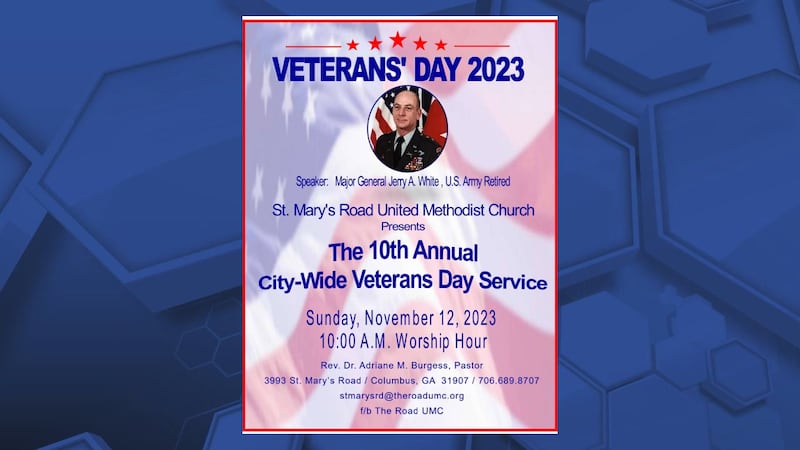 Published: Nov. 11, 2023 at 11:25 AM EST
COLUMBUS, Ga. (WTVM) - The St. Mary's Road United Methodist Church is preparing to host its 10th annual City-Wide Veterans Day Service event this Sunday.
The event is slated for Sunday, November 12, beginning at 10 a.m. from the church located on St. Mary's Road in Columbus.
The speaker for the event will be retired U.S. Army Major General Jerry A. White.
Copyright 2023 WTVM. All rights reserved.