Brewer Elementary set to honor Civil Rights Activist Dr. Brewer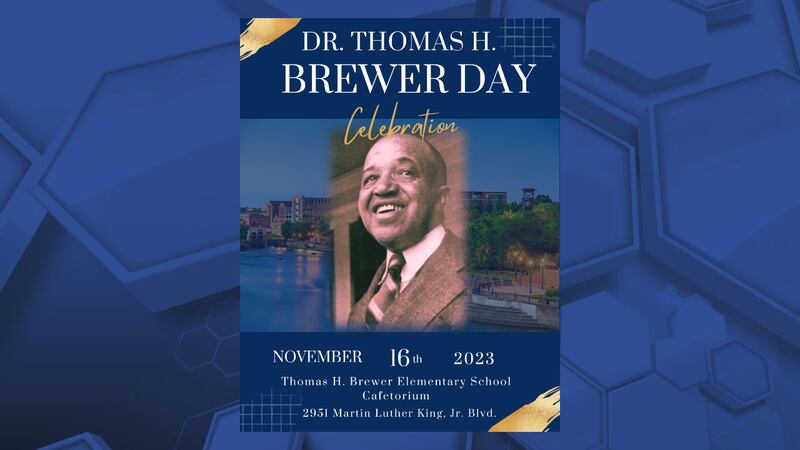 Published: Nov. 15, 2023 at 1:41 PM EST
COLUMBUS, Ga. (WTVM) - Brewer Elementary is preparing to host its annual celebration of Dr. Brewer Day.
The event is slated for Thursday, November 16, beginning at 8:45 a.m., at the Brewer Elementary School Cafeteria.
This event is dedicated to honoring the legacy of Dr. Thomas H. Brewer, a distinguished physician and civil rights activist in Columbus. He made contributions to the community, advocated voter's rights, and desegregated the Columbus Police Department.
The community is asked to join the school for this special event.
Copyright 2023 WTVM. All rights reserved.