Wet Wednesday, Slow drying trend rest of workweek
Tyler's forecast
Published: Nov. 15, 2023 at 7:36 AM EST
COLUMBUS, Ga. (WTVM) - We are still on track to see rain throughout most of the day Wednesday, but we shouldn't put away the rain gear until the end of the workweek.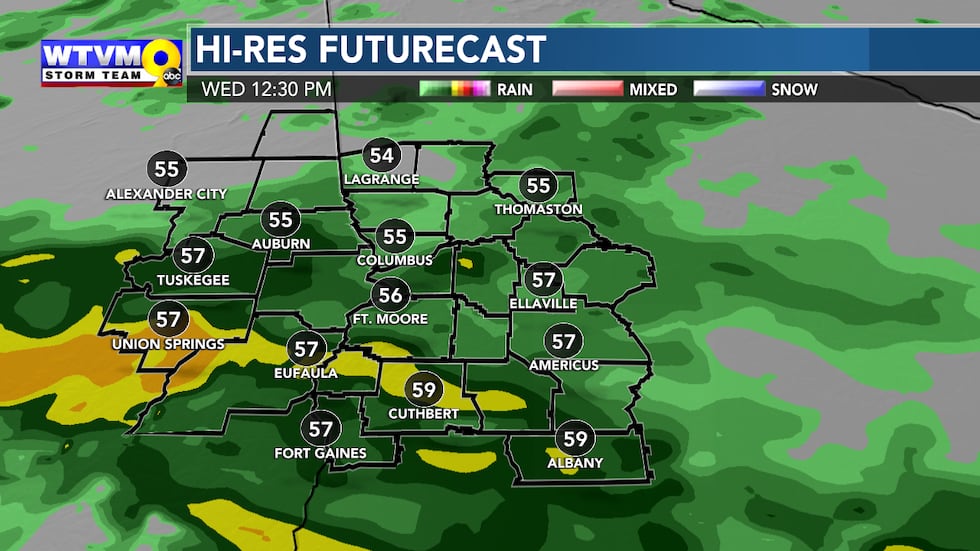 Cloudy, rainy and breezy on this Wednesday. Light to moderate showers likely will be steady most of the day. A rain jacket as opposed to an umbrella may be a better option because of the wind-driven rain. We remain in the 50s all day.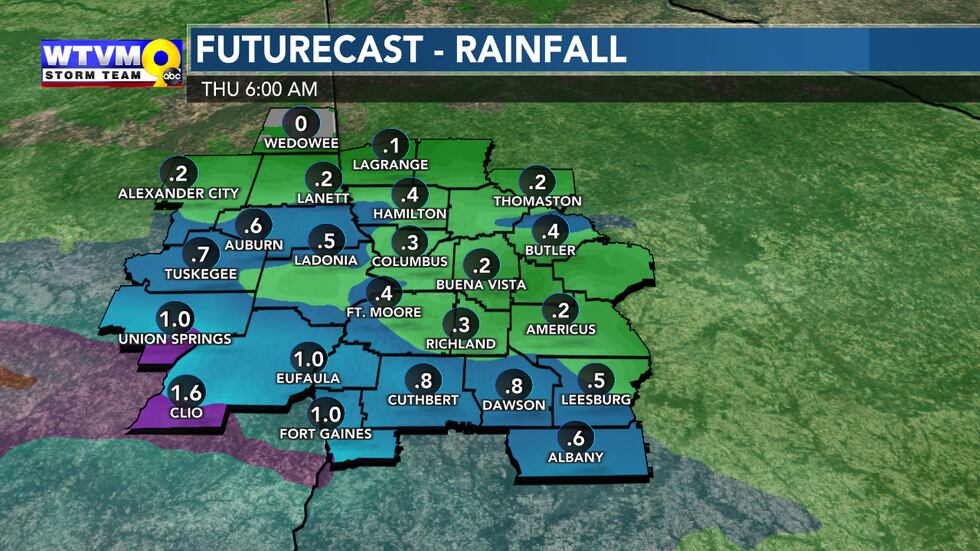 Overcast and breezy with showers continuing tonight, especially early. Coverage should diminish as the night goes on. Lows will be in the low to mid 50s.
Clouds and scattered showers are still in the forecast Thursday, especially in the morning. Spots of showers remain possible through the rest of the day but will be less widespread than Wednesday. Highs between 63 and 67 degrees.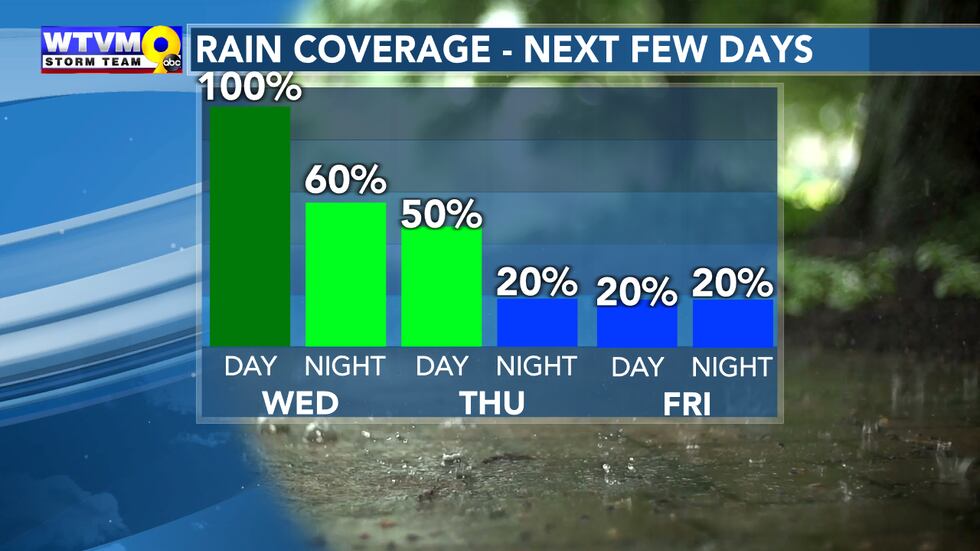 More clouds than sun for Friday. Mostly dry, but some isolated showers are still possible as a quick moving cold front approaches later in the day or evening. We should reach about 70 degrees during the afternoon. Increasing sunshine for the weekend and dry weather. The afternoons will be pleasant and near average with highs in the upper 60s and lower 70s. While Saturday morning looks mild in the mid to upper 50s, Sunday morning looks chilly with lows in the upper 30s and lower 40s.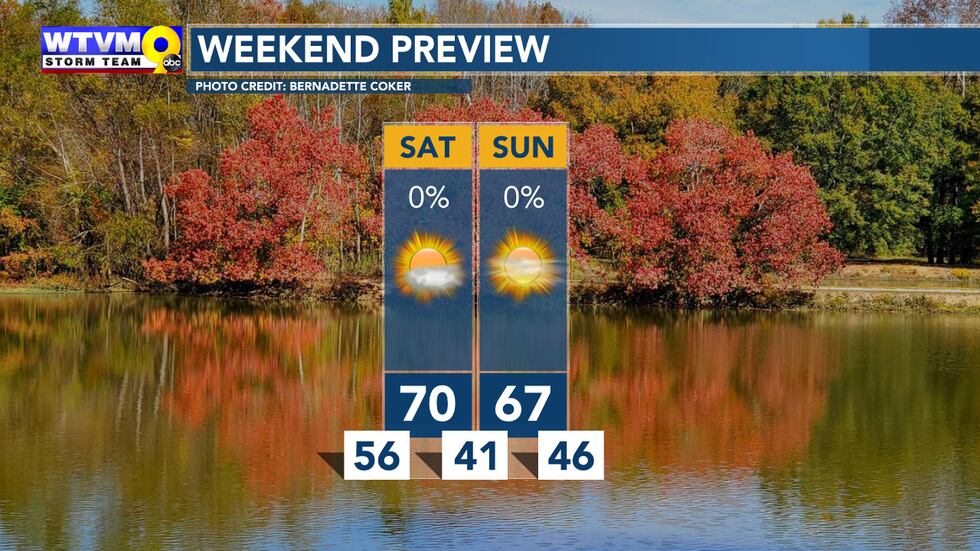 Our next system is due in here by later Monday or Tuesday driving up our rain chance once again. However, we're optimistic at this point that it moves out by Thanksgiving.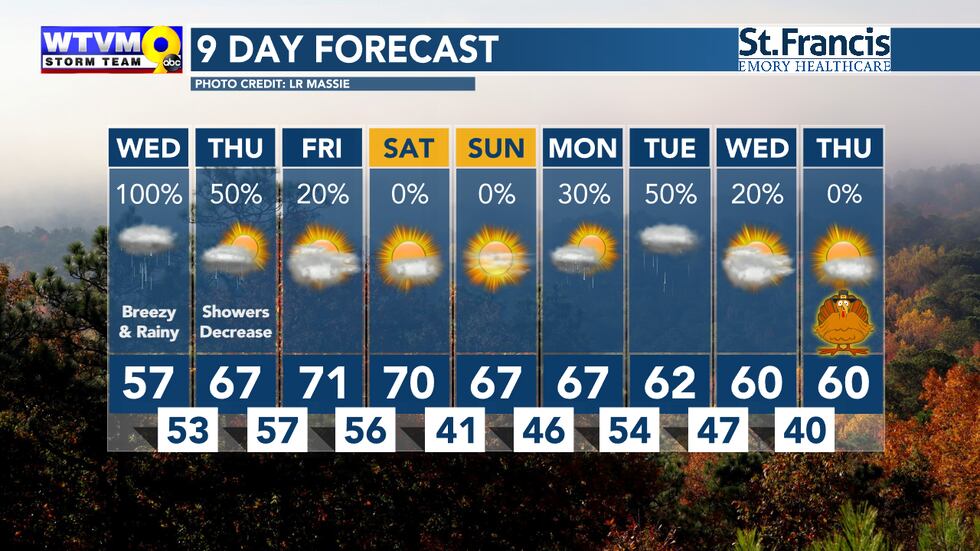 Copyright 2023 WTVM. All rights reserved.