Clouds and isolated showers through tonight ahead of great weekend weather
Tyler's forecast
Published: Nov. 17, 2023 at 7:32 AM EST
COLUMBUS, Ga. (WTVM) - While a few showers are possible through late Friday night, the weekend is still looking nice and dry.
More clouds than sun on this Friday. It will be mild with perhaps a stray shower during the afternoon; there is a little better chance tonight. Highs between 71 and 74 degrees.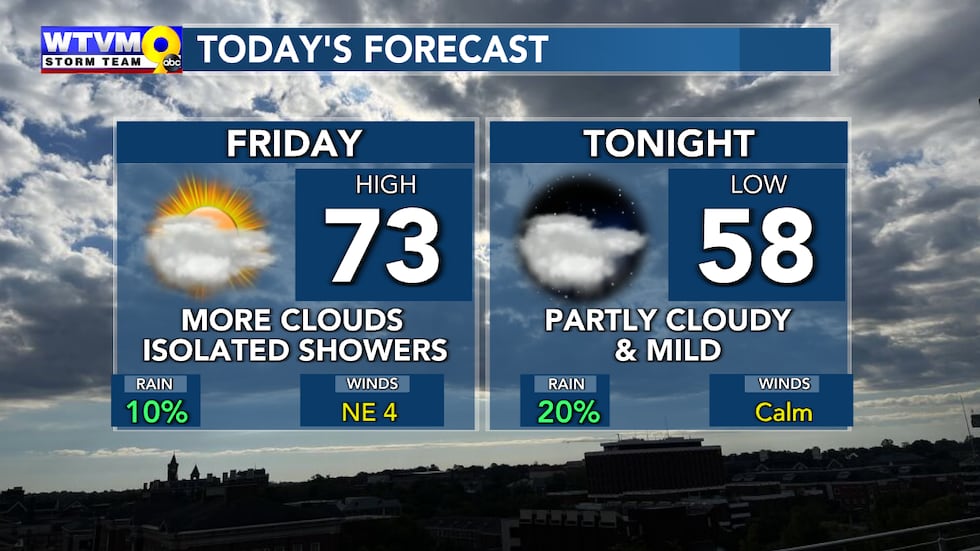 Isolated showers are in the forecast tonight with rain coverage around 20%. Fog is possible toward morning. Lows in the mid to upper 50s.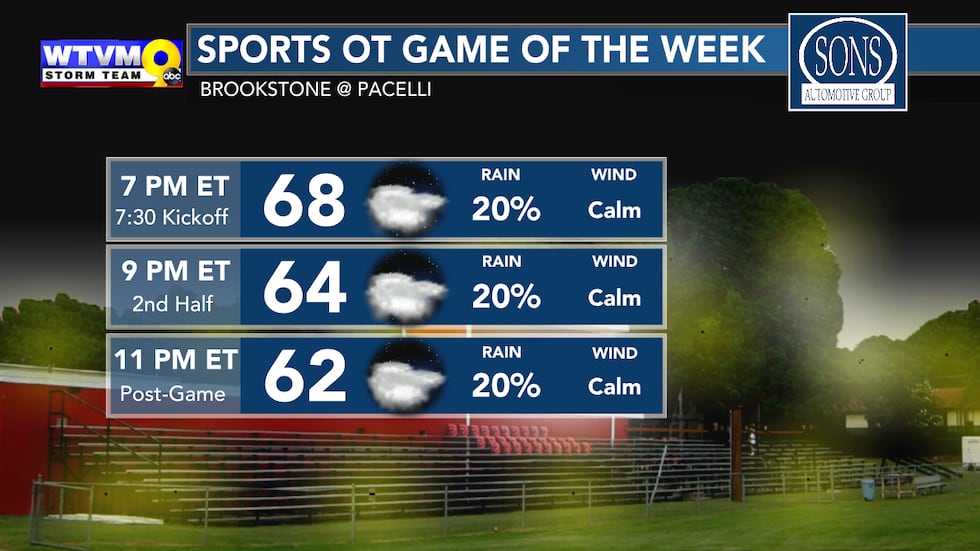 After morning fog around Saturday and some clouds, there will be lots of sun by midday. A bit of a breeze with highs in the low 70s. Sunday starts off a little chilly with lows in the upper 30s north, mostly low 40s elsewhere. Highs reach about 70 degrees during the afternoon.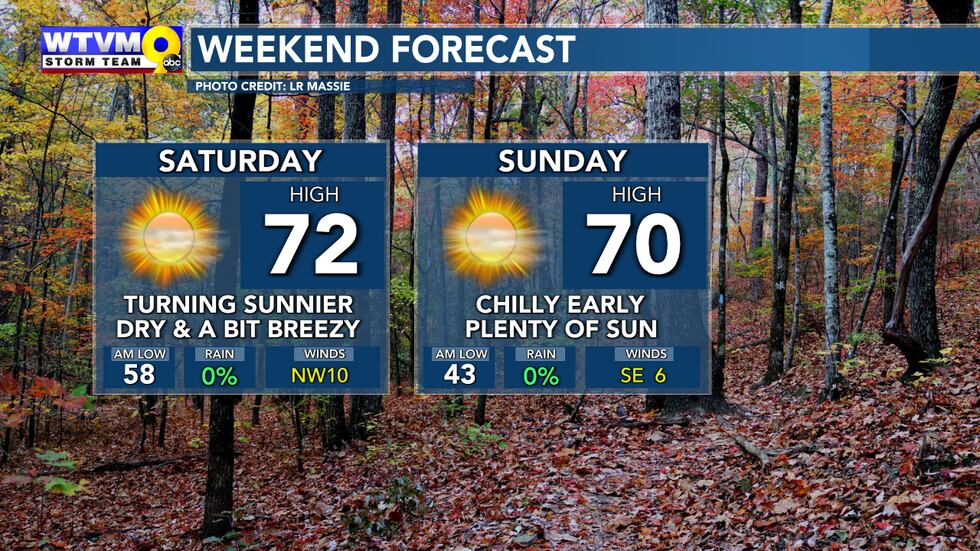 As a storm system approaches early next week, we stay pretty mild. It appears at this point, that rain chances really start to rise Monday night and especially Tuesday. There could even be some storms, but the best chance of severe weather is to our west as of now. We'll be watching carefully.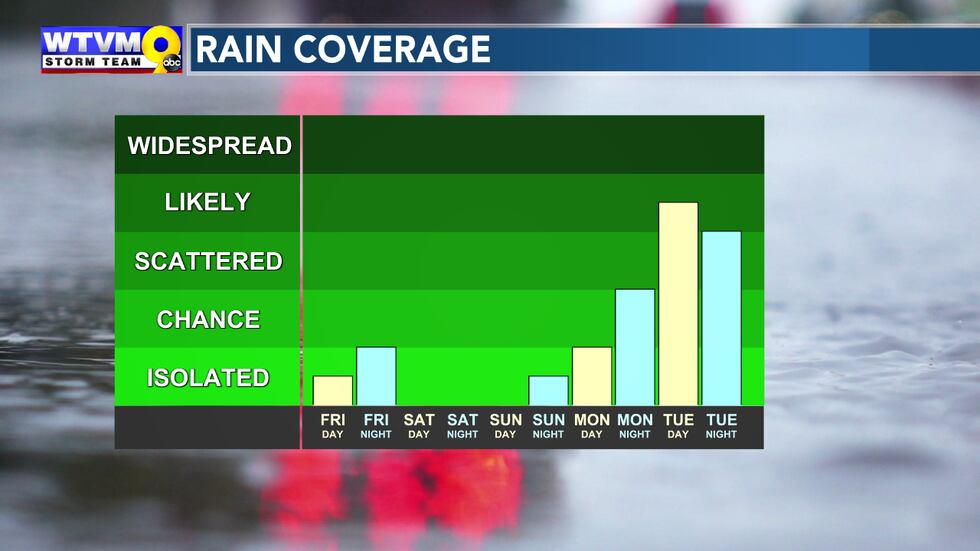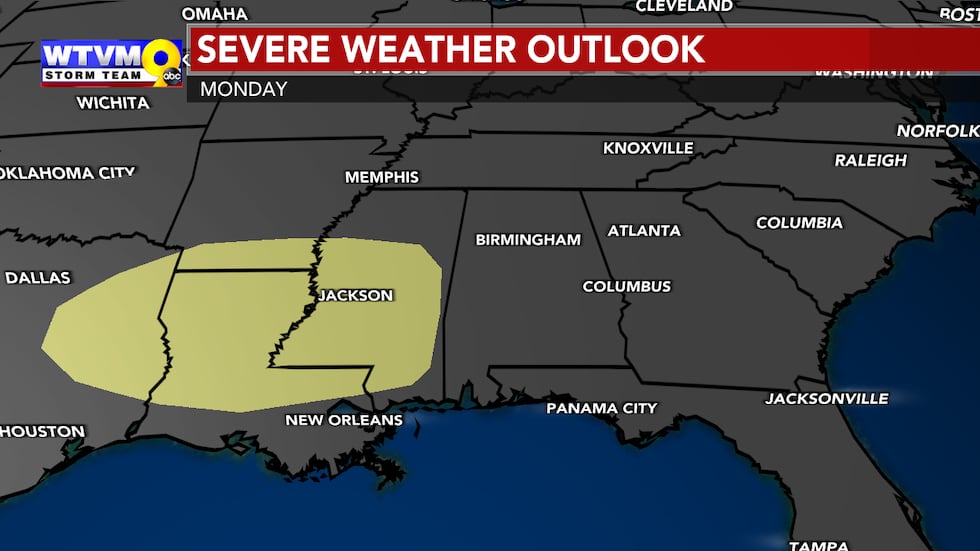 Drying out for the big travel day Wednesday as rain and storms shift to the east. It will be cooling off behind the front leaving us with a pretty chilly Thanksgiving with lows in the 30s and highs likely just below 60 degrees. Rain may return Thanksgiving weekend.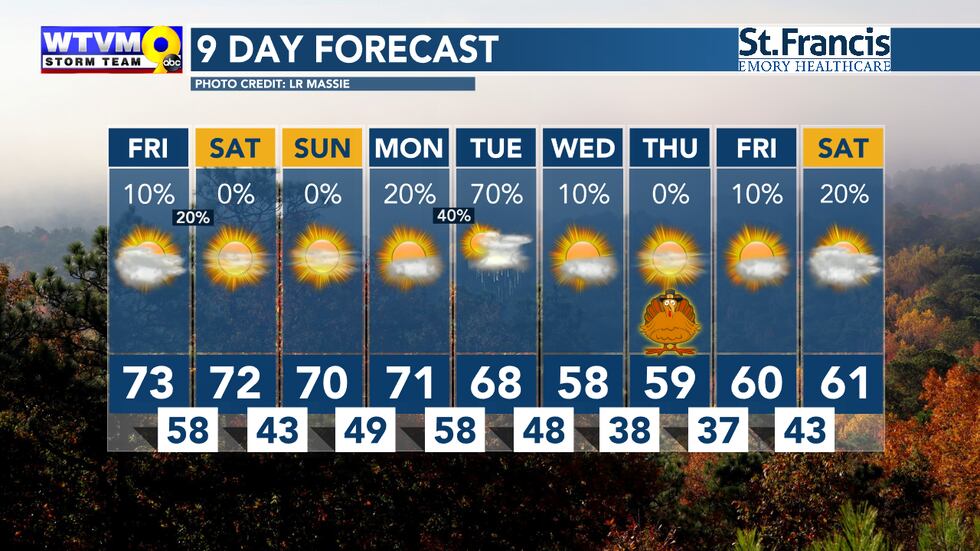 Copyright 2023 WTVM. All rights reserved.