Russell Co. jury convicts man of manslaughter after his wife stabbed his sister to death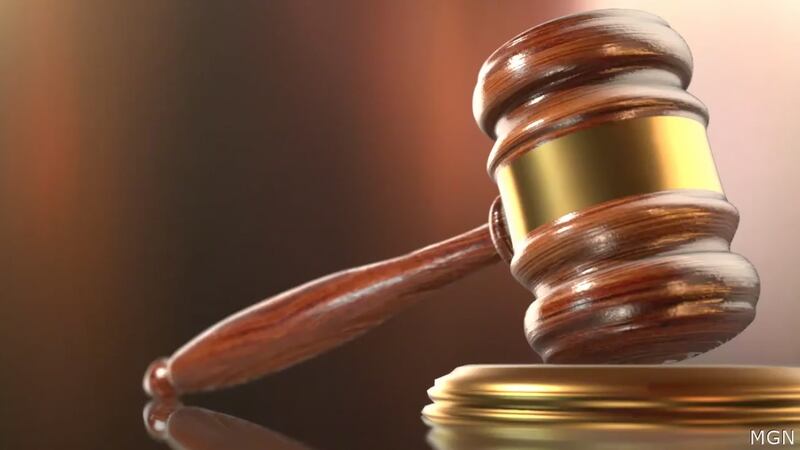 Published: Nov. 17, 2023 at 12:01 PM EST
RUSSELL COUNTY, Ala. (WTVM) - A Russell County jury has found a man guilty of manslaughter for his role in the stabbing death of his sister.
On February 9, around 11 p.m., Phenix City Police Department responded to the apartment of Beverly Huff Dunn - located at Blake Apartments in Phenix City - after Michael Huff said his wife, Rhonda Crute, had stabbed his sister, Beverly Huff Dunn, earlier that day.
Upon arrival, Officers found 74-year-old Beverly Huff Dunn dead in her apartment.
Officials say testimony revealed that Huff and Crute had arrived to Dunn's apartment at approximately 6:00 p.m. Huff left the apartment and went to the restaurant alone while his wife stayed at the apartment.
Huff returned to his sister's apartment between 6:20 and 6:30 p.m. He entered the apartment to discover his sister in the floor in a pool of blood. He testified that he knew "that all hell must have broken loose". However, he left the apartment with his wife and drove her back to their home on Ponderosa Drive.
Huff testified that he knew he should not have left Crute at his sister's apartment because of "the crazy look" Crute had on her face at the time.
Shortly after 11:00 p.m., Crute told Huff that she was not sorry for what she had done and, in fact, she would do it again. At this point, Huff called 911 to report his sister's murder. Crute testified at trial that after returning to their home, Huff told her she had twenty minutes to leave or he would call the police and after four hours, he finally called the police.
According to the State Medical Examiner, Dunn's death was the result of 28 stab wounds, including one that pierced her heart. Testimony further revealed that Crute was known to carry an 18″ boning knife in her boot - officials say she had a history of homicidal tendencies, suffered from delusions, and was using methamphetamine with Huff.
On November 16, Michael Huff was found guilty by a Russell County Jury of manslaughter and hindering prosecution first degree.
This is not the first time Crute has lashed out in an incident with Huff. In 2018, the Columbus Police Department and Bomb Squad responded to 20th Street in Columbus to Crute and Huff's home. Huff had called 911 reporting that Crute shot at him with a .308 rifle.
Huff was rescued by CPD and Crute burned the house down.
In 2018, Crute was charged with arson second degree, four counts of aggravated assault on a police officer, and aggravated assault on an individual. Crute was convicted and released from the Muscogee County Jail on probation. Huff testified that he requested her probation be transferred to Russell County so she could live with him at the Ponderosa Drive address.
The transfer of probation was granted in February 2022. In March 2022, Crute violated the terms of her probation for various reasons, including drug usage.
Copyright 2023 WTVM. All rights reserved.