Sunny Skies for Sunday
Arianna's Forecast
Published: Nov. 18, 2023 at 5:49 PM EST
COLUMBUS, Ga. (WTVM) - Tonight, across the Valley expect clear, calm, and cool conditions, with temperatures in the low- to mid-40s. Sunday, nice sunny skies and dry conditions look to stick around the Valley, making for great weather for any outdoor plans, with temperatures in the upper-60s to low-70s.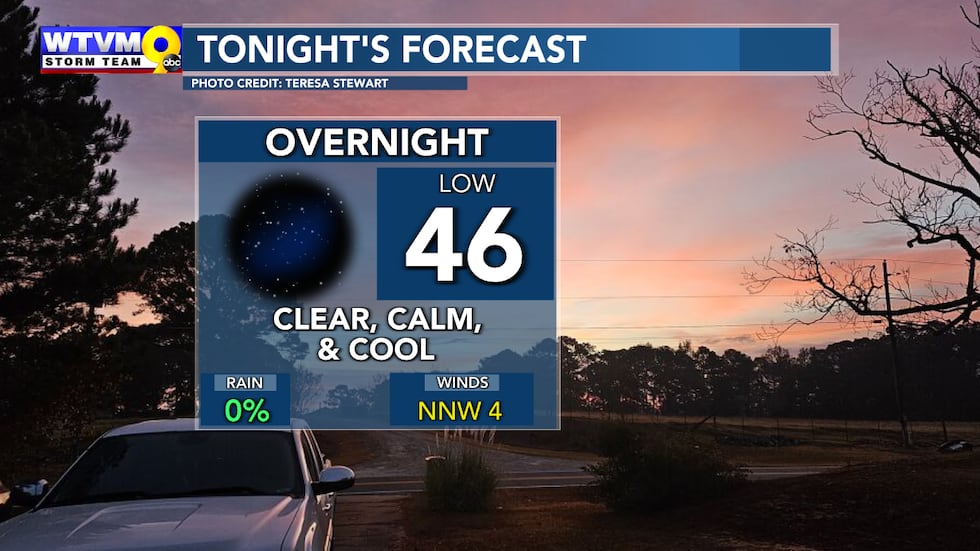 Heading into Thanksgiving week any travel plans may be disrupted if you are heading west on Monday and Tuesday. Monday expect afternoon high temperatures in the low-70s, with partly sunny skies and some mugginess returning ahead of the next storm system. A storm system will work its way into portions of the southeast during the beginning half of Thanksgiving week, bringing about the potential for some severe weather for places to our west.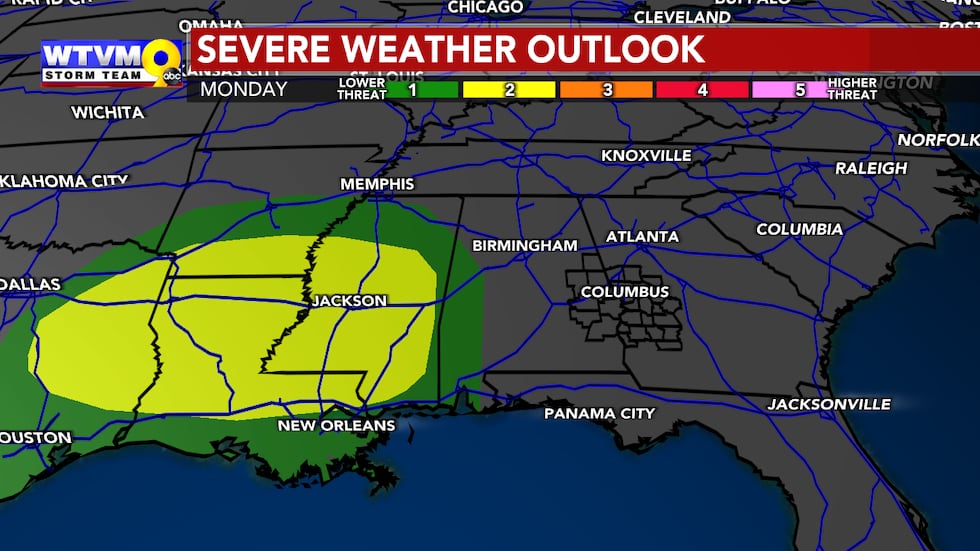 Unlike the last couple of times when we have seen rain/showers, this time we do have the potential for thunderstorms on Tuesday; as of right the severe weather looks to stay to our west, but we will continue to monitor this as the storm system approaches. Across the Valley, we will begin to see showers and thunderstorms begin early Tuesday morning, and last through the majority of Tuesday and potentially linger into Tuesday night/Wednesday morning.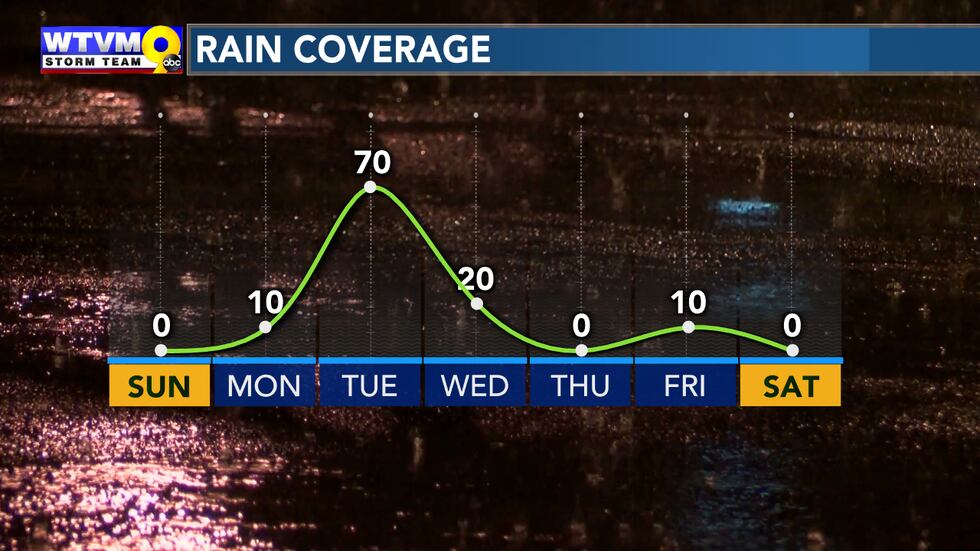 Wednesday rain coverage is at 10-20% for showers and storms in the morning, with afternoon high temperatures expected to be in the mid-60s. Thanksgiving morning looks to start chilly with temperatures in the low-40s and remain dry throughout the day with afternoon high temperatures near 60 degrees and partly cloudy skies. These cooler temperatures following the passage of the storm system look to stick around into Iron Bowl weekend.
Copyright 2023 WTVM. All rights reserved.