Rain & Storms Return Early Thanksgiving Week
Arianna's Forecast
Published: Nov. 19, 2023 at 4:48 PM EST
COLUMBUS, Ga. (WTVM) - Tonight, across the Valley clouds will begin to move in throughout the overnight hours with temperatures waking up Monday morning near 50 degrees, with some of our cooler spots in the upper-40s. Monday's forecast expects partly cloudy to partly sunny skies, with a stray shower possible during the day, and afternoon temperatures in the mid-70s.
The transition day this week comes on Tuesday when a storm system moves across the southeast and the associated cold front moves through the Chattahoochee Valley. Both Monday and Tuesday breezy conditions will be present across the area, and on Tuesday you may notice it is muggy, thanks to the southerly flow bringing in more humid air from the gulf. On Tuesday we do have the potential to see rain and storms at times, with some of those storms being severe, meaning we have the potential to see strong winds and heavy rain.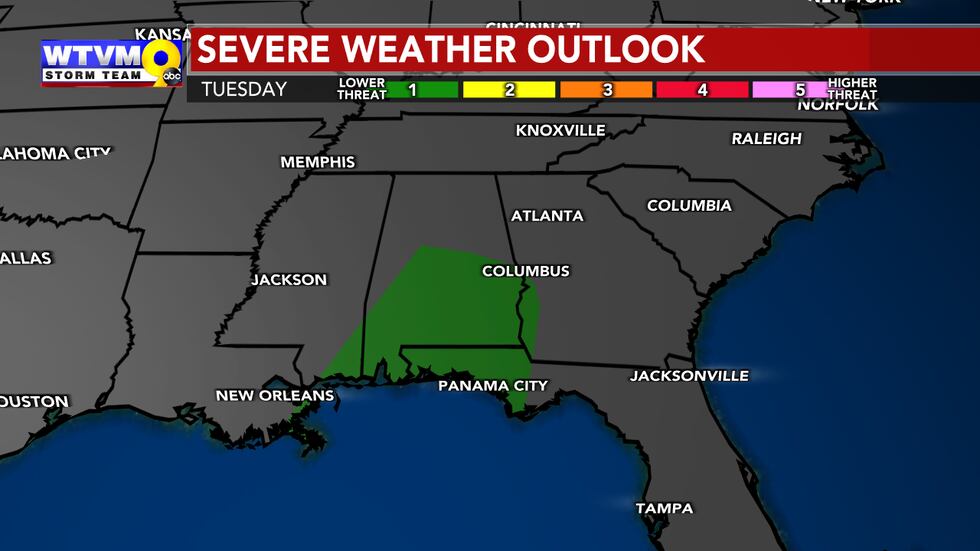 The system looks to move out of our area and to the east by Wednesday, with afternoon high temperatures expected to be in the low-60s and partly sunny skies, which is good news for those planning to travel on Wednesday ahead of Thanksgiving.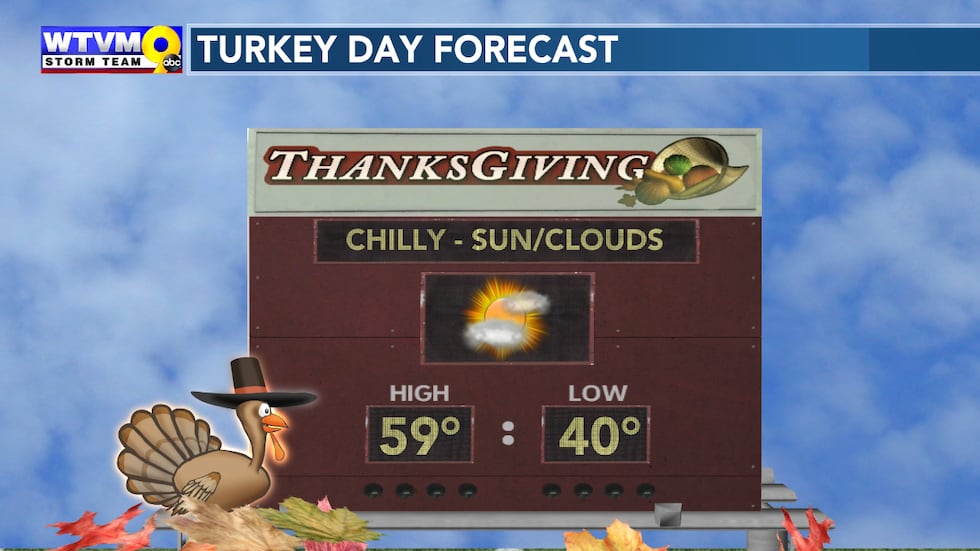 As for Thanksgiving, dry conditions are in store along with cooler temperatures; Thursday morning expect temperatures in the low-40s and afternoon high temperature near 60 degrees, with partly cloudy skies. The cooler temperatures look to stick around towards the end of next week and into next weekend, but rain coverage looks to increase on Friday before looking to dry out Iron bowl weekend.
Copyright 2023 WTVM. All rights reserved.