Alert Day Tuesday
Arianna's Forecast
Published: Nov. 20, 2023 at 5:20 PM EST
COLUMBUS, Ga. (WTVM) - Across the Valley tonight, expect mostly cloudy to cloudy skies, with a chance of showers late in the overnight hours, before the bulk of the rain moves into the area on Tuesday.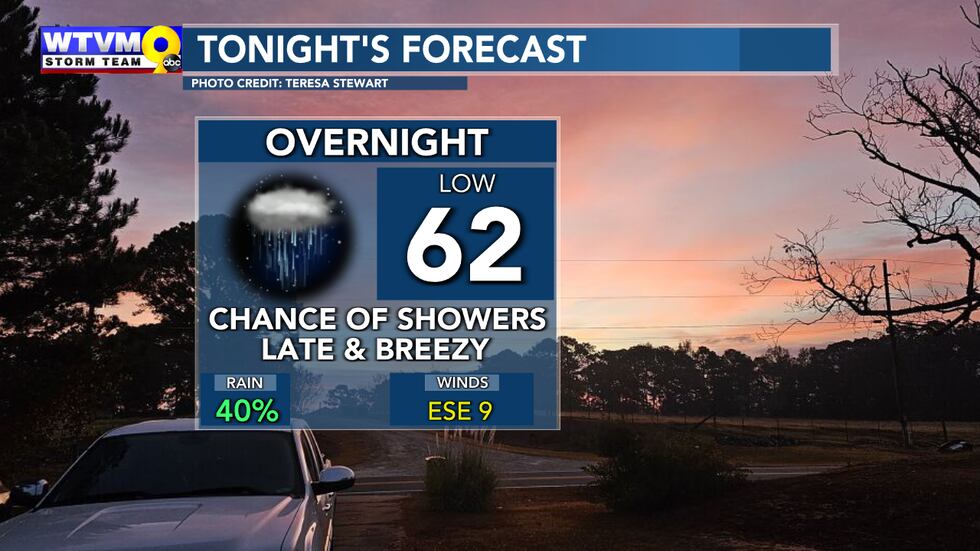 Tuesday is an Alert Day for the Chattahoochee Valley; this is due to a storm system that is moving east across our region and posing a severe weather threat for our area. Tomorrow, we expect rain and storms at times, with some isolated strong storms producing damaging winds and even a brief tornado. While the severe threat is low, it is not zero. This is a reminder to be weather alert and have ways to get those alerts, like our free WTVM Weather app.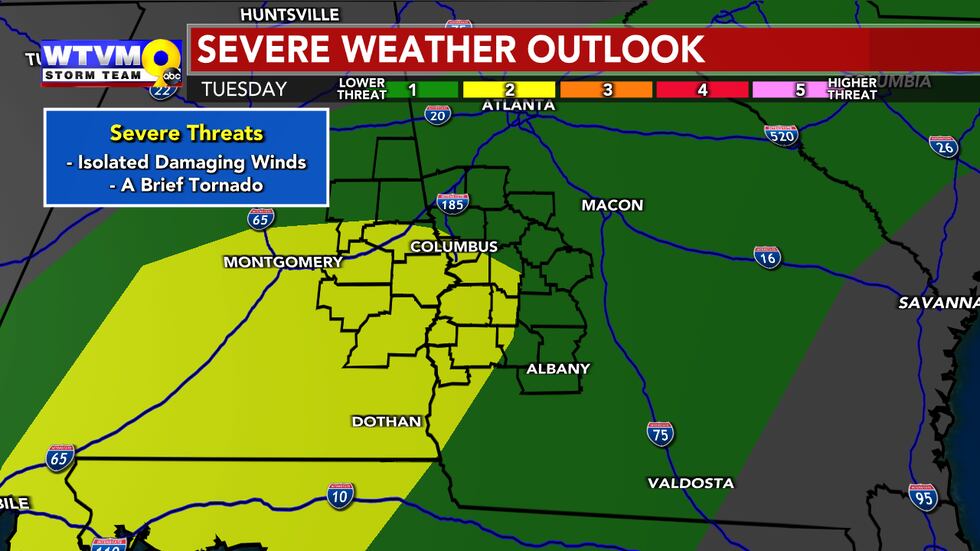 After the cold front clears our area, we expect drier conditions to return to the Valley, Wednesday and Thursday (Thanksgiving Day) along with cooler temperatures. Both Wednesday and Thursday the clouds look to stick around; however Wednesday a stray shower can't be ruled out especially in the morning timeframe. Thanksgiving day expect partly sunny skies, with chilly morning temperatures in the low-40s and afternoon high temperature near 60 degrees.
Heading towards Friday showers look to return to the Valley with rain coverage between 20-30% and afternoon temperatures in the low-60s. Iron Bowl weekend looks to be dry and seasonable with partly cloudy skies and temperatures in the mid-60s Saturday and Sunday.
Copyright 2023 WTVM. All rights reserved.