Watching Tuesday's storm threat
Tyler's forecast
Published: Nov. 20, 2023 at 7:41 AM EST
COLUMBUS, Ga. (WTVM) - While Thanksgiving week is starting off fairly mild and dry, it will be unsettled at times, especially Tuesday.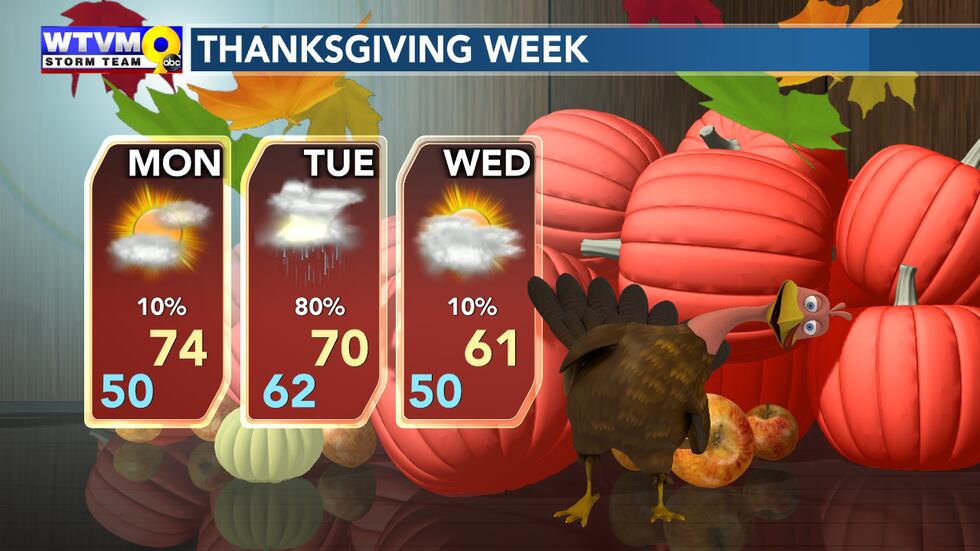 A mix of clouds and sun Monday after patchy fog early in spots. A bit breezy with maybe a stray shower at best during the day. Highs between 70 and 75 degrees.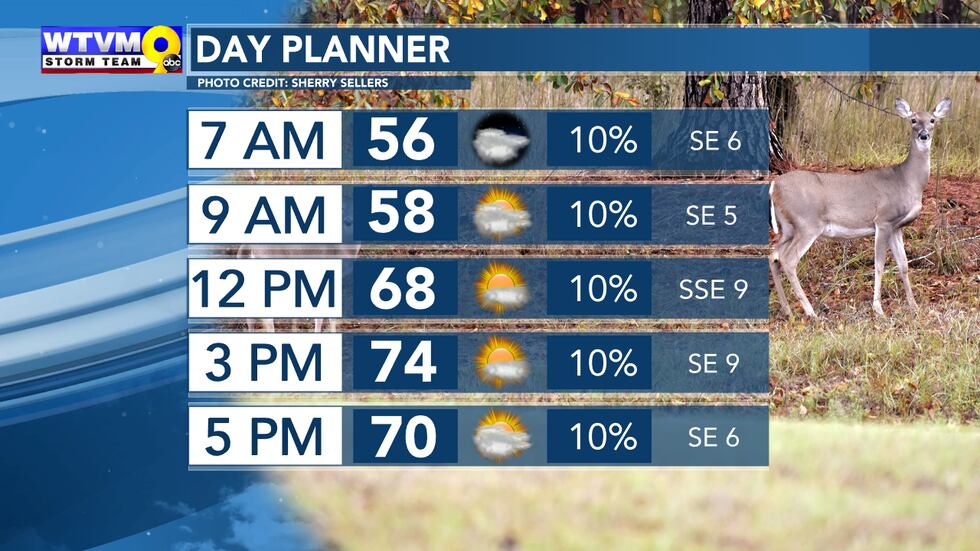 Mostly cloudy tonight with the breeze starting to pick up. There is a better chance of some passing showers, especially after midnight. Warm with lows in the upper 50s and lower 60s.
Cloudy, breezy and kinda humid Tuesday with temperatures in the 60s most of the day. We may briefly hit 70 degrees in spots. Watch for rain and storms to move through, especially from sunrise to about mid-afternoon. A system moving in from the west appears to be more favorable for producing severe weather Monday to our west. However, there is at least a low-end risk of a few strong to severe storms that will be capable of producing pockets of damaging wind and maybe even an isolated tornado around here Tuesday. It won't rain the whole day by any means, and most of us should get at least one-third to a half inch of rain.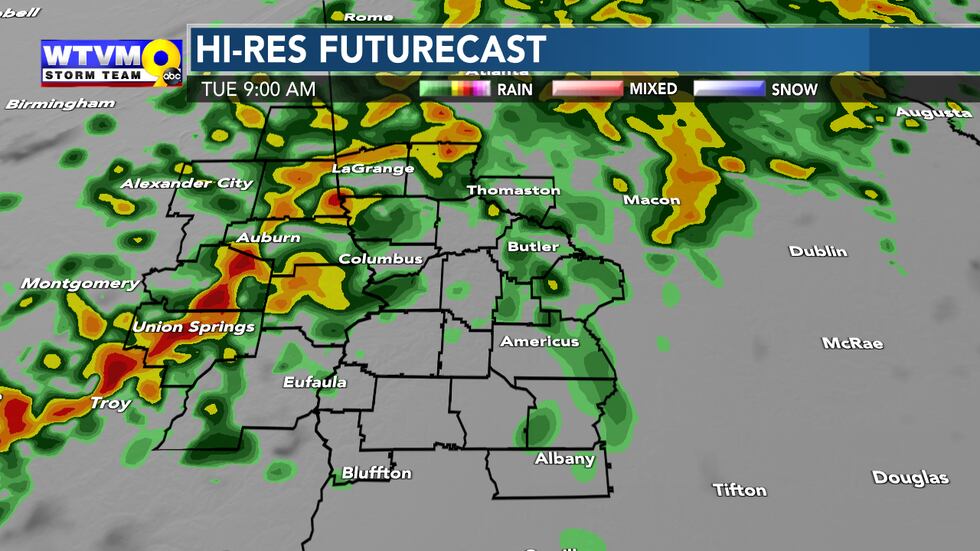 That is all pretty much out of our hair in time for the big travel day Wednesday and most of Thanksgiving Day itself. However, there is a slight chance of a shower both days. I think the main thing will be the fact we'll have more clouds than sun and it will be cooler, too. Highs will be in the upper 50s and lower 60s. Thanksgiving morning lows are expected to be in the low 40s.
There are some indications that another wave of showers may move up from the Gulf toward the Carolinas Thursday night and Friday. For that reason, we have introduced a chance of showers during that times, especially Friday. But stay tuned for updates. As you finish up the leftover turkey and fixings over the weekend, it should be cool and dry. Temperatures running slightly below average.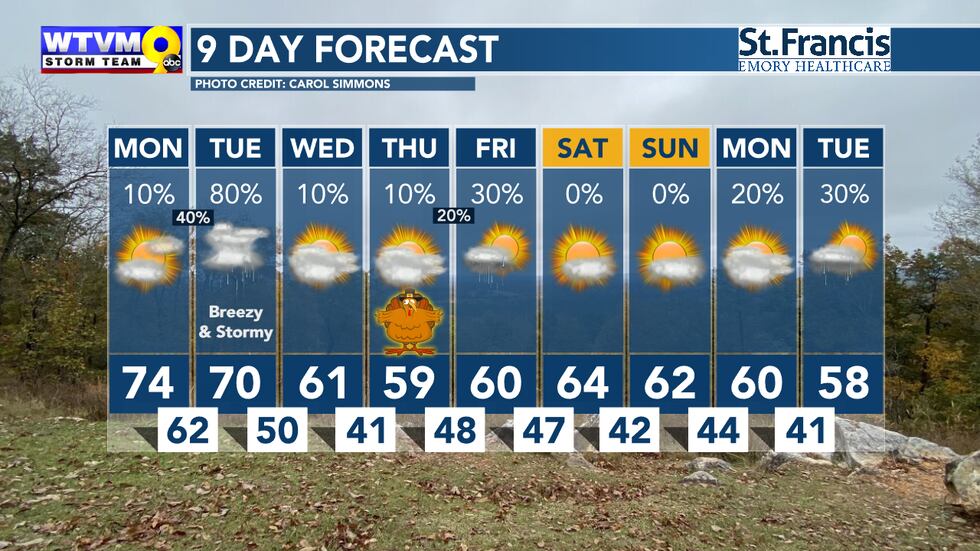 Copyright 2023 WTVM. All rights reserved.