Letters to Santa: USPS starts Operation Santa to get letters to the North Pole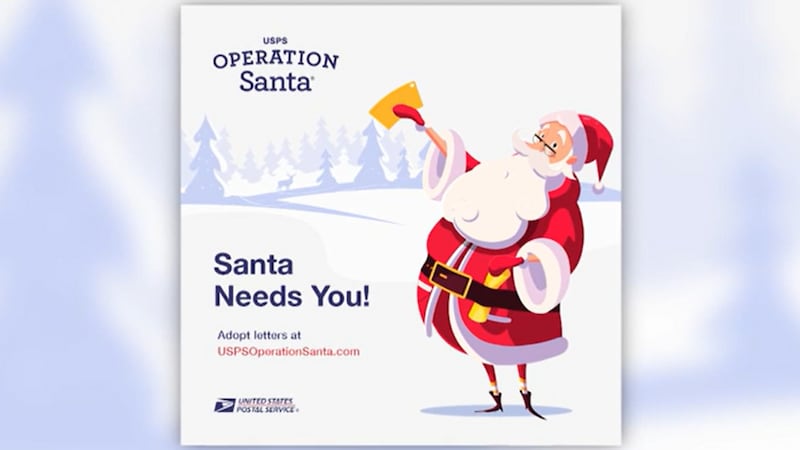 Published: Nov. 21, 2023 at 5:38 PM EST
(CNN) - You better watch out and you better not cry - Operation Santa is underway at the U.S. Postal Service!
This year's Thanksgiving week marks the earliest kickoff ever for the 111-year-old program.
It helps ensure children's letters to Santa make it to elves and human helpers who assist with gifts.
To participate, kids will need to use their full name, a return address, a stamp and Santa's correct address.
The postal service says Santa's address is 123 Elf Road, North Pole, 88888.
You can also help Santa and his elves fulfill a child's wishes by adopting a letter! Check out the USPS website for more information.
Copyright 2023 CNN Newsource. All rights reserved.