Troup County in need of volunteers for Salvation Army Red Kettle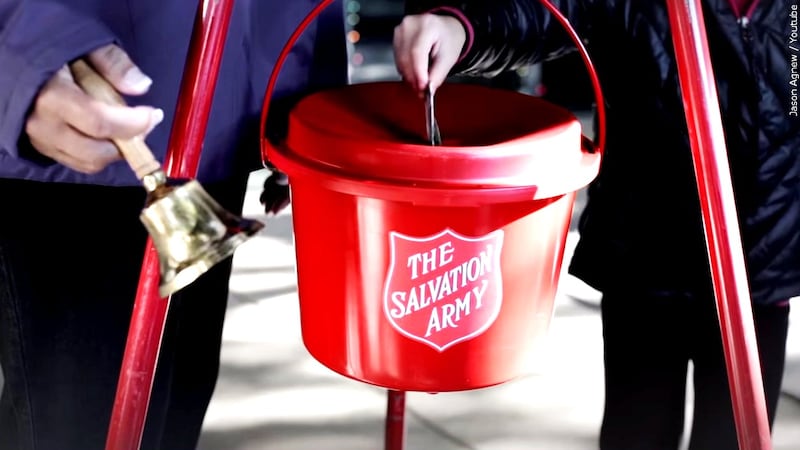 Published: Nov. 21, 2023 at 4:13 PM EST
TROUP COUNTY, Ga. (WTVM) - Troup County is in need of volunteers for the Salvation Army Red Kettles.
The traditional sound of bells ringing at Salvation Army Red Kettles have been mostly absent at stores throughout Troup County so far this season.
The Salvation Army's Red Kettle Campaign is the organization's only fundraiser and assists hundreds of Troup County residents each year, and without volunteer bell ringers, local assistance programs may be in jeopardy.
"Without the generous support from our community members at Christmas, we cannot assist individuals seeking utility or rental help throughout the year" said William Atkins, Director of The Salvation Army in LaGrange. "The rising cost of food and other basic items is driving more and more people to seek assistance from The Salvation Army. We have assisted many people who are having to choose between keeping the lights on or putting food on the table. It is heartbreaking."
The Salvation Army relies on an army of bell ringers to man the red kettles found in front of stores throughout the Christmas season.
Volunteers ring in two-hour shifts, but many choose to ring even longer. Church groups, businesses, and civic organizations often adopt entire days at kettle locations.
"Our goal is to raise at least $40,000 this year. Without the community's support, we will not be able to provide hope and healing to those who need it the most."
If you would like to register to ring, call or text (706) 668-7721. All donations collected during the Red Kettle Campaign stays local and will be used throughout the year to aid Troup County residents.
Copyright 2023 WTVM. All rights reserved.