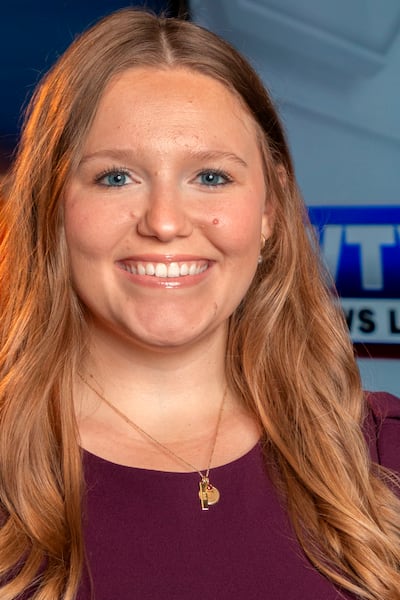 Arianna Wittic is the newest addition to Storm Team 9. She was born and raised along the Emerald Coast of the Florida Panhandle in Niceville, just a few miles outside of Destin. Living in the panhandle is where her love for meteorology grew, watching the afternoon sea-breeze thunderstorms roll in and tracking hurricanes with her grandfather.
Arianna is a proud Florida State University graduate, graduating from Florida State University in May 2023 with a BS in Meteorology, joining Tyler Allender and Allie Ann McCord as fellow Storm Team 9 Seminole alumni. While at Florida State she was a member of the student run FSU Weather program and senior year served as Co-Team Leader for the Tuesday show of FSU Weather. Arianna was a member of the North Florida NWA/AMS Chapter and the Alpha Pi Chapter of Alpha Omicron Pi. During the summer of 2022, Arianna was a meteorology intern with her hometown station, WEAR Channel 3 News in Pensacola, FL.
In her free time, she enjoys reading, golfing, and cheering on her 'Noles whenever she can!