News/ Digital Content Producer - KSLA
Shreveport, La.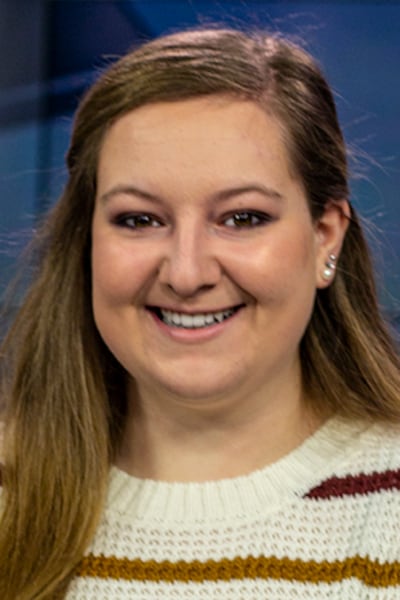 Kaitlyn Gibson joined the KSLA News 12 team in May of 2020.
She was born and raised in the Shreveport-Bossier City area and discovered an interest in journalism while on the newspaper staff at Caddo Magnet High School.
Kaitlyn studied at LSU-Shreveport and was a student news reporter for The Almagest website. She graduated from LSUS with a bachelor's degree in mass communications.
In her free time, Kaitlyn enjoys trying out new dessert recipes, crafting with her vinyl machine, and traveling to new places.
Education
Louisiana State University in Shreveport, bachelor's in mass communications
Updated: Aug. 12, 2020 at 5:40 PM EDT
|
By
Danielle Scruggs
,
Kaitlyn Gibson
and
Alex Onken
KSLA surveillance video captured the alleged hospital shooting suspect carjacking a woman.