Reporter
Atlanta News First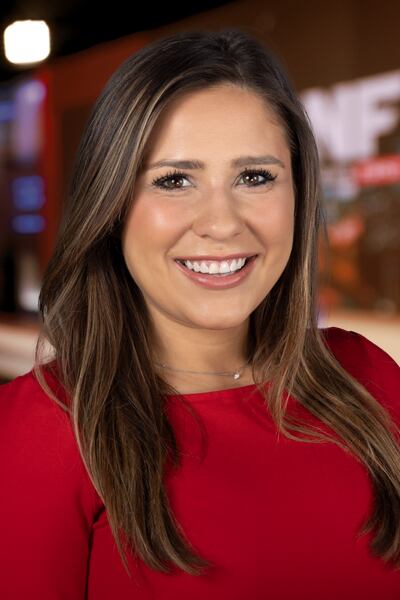 Abby Kousouris joined the Atlanta News First team as a statewide reporter in October of 2022. She is looking forward to covering issues that impact all Georgians for Atlanta News First and all of the Gray stations in Georgia.
Originally from Baltimore, Maryland, Abby fell in love with the Peach State on a college visit and committed to The University of Georgia shortly after. Abby graduated from UGA with a journalism and political science degree.
She started her career in Macon, Georgia where she was a political reporter for 13WMAZ.
While in Central Georgia, Abby covered the Macon-Bibb county commission. Her stories shed a light on violations brought against officials, officer shortages, and efforts to address the blight problems.
After 2 years in Macon, Abby moved to Knoxville, Tennessee to report for WVLT. In the 3 years that Abby was there, she reported on weekdays and anchored the weekend morning show.
One of the most notable stories Abby covered while in Knoxville was the devastating wildfire in Wears Valley. The wildfire spread across thousands of acres within a matter of days. 24 hours news updates kept people away from the area before it was safe to return.
When she's not reporting, Abby is probably hiking, cooking, or cheering on the Georgia Bulldawgs!
Updated: Sep. 12, 2023 at 7:28 PM EDT
|
By
Jennifer Lifsey
and
Abby Kousouris
Governor Brian Kemp is declaring a state of emergency due to the 40-year-high inflation.
Updated: Mar. 15, 2023 at 6:47 PM EDT
|
Antisemitic flyers have been dropped on doorsteps in Athens. People in the Jewish community are begging lawmakers to give them more protection.
Updated: Mar. 14, 2023 at 5:31 PM EDT
|
Roughly 3,000 minors in the state receive the hormones and surgeries that this bill seeks to ban.