Producer/Multimedia Journalist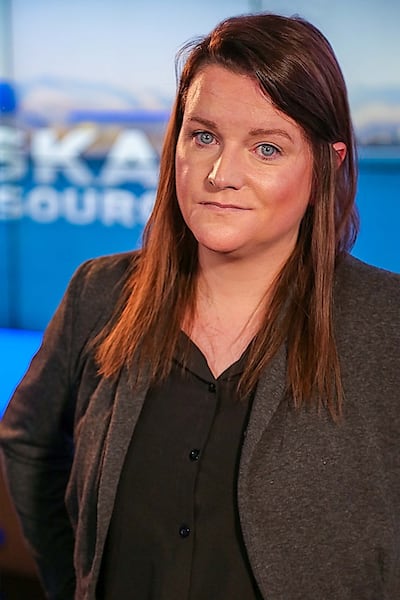 As a lifelong Alaskan that never had the heart to leave, Carly Schreck has an extensive background in broadcast news. In 2008, while finishing her Bachelor of Arts in journalism and public communications at University of Alaska Anchorage, she was employed as an operator for a local CBS affiliate and ran graphics for the Alaska Aces for five years.
After a decade-long commitment to directing newscasts from the control room of Alaska's News Source, she decided to come out from behind the camera to help tell Alaska's story. In her time at Alaska's News Source Carly has directed numerous award-winning newscasts and specials, as well as running audio, cameras, and graphics — going so far as obtaining her class B CDL and operating the station satellite truck.
Born and raised in Anchorage, she was honored to grow up with a family cabin her father built on the Kenai River where she was taught patience with a fishing pole and learned the power of a story told around a kitchen table.
Carly is primarily a valley-based journalist after moving to Palmer in the summer of 2021 and aims to cover the greater Matanuska-Susitna area.