Producer
WVLT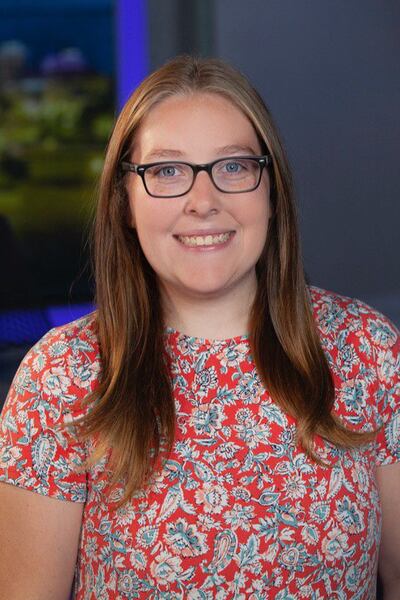 Savannah Smith is Producer for WVLT News. Savannah enjoys being able to share stories and produce newscasts that can help make a difference in people's lives.
Savannah is originally from Chattanooga, Tennessee, but calls Knoxville her second home. She moved to Knoxville in 2017 when she was accepted at the University of Tennessee, Knoxville. She graduated from UT in May 2021 with a bachelor's degree in Journalism and Electronic Media. During her time at UT she was involved with The Volunteer Channel and UT Today. She was also a member of the Pride of the Southland Marching Band where she served as a member of the Colorguard.
Prior to working at WVLT, Savannah interned at WTVC-TV in Chattanooga and at WBIR-TV in Knoxville.
When Savannah is not at the station, she enjoys spending time with friends, listening to her favorite band, The Beatles, and cheering on the Volunteers! Go Vols!
Updated: May. 10, 2022 at 1:13 PM EDT
|
By
Savannah Smith
,
Kelly Ann Krueger
and
Emily Van de Riet
A man crashed his vehicle into the Knoxville Fire Department museum on Sunday, according to officials.
Updated: Jan. 14, 2022 at 12:11 PM EST
|
By
Kelly Ann Krueger
,
Savannah Smith
and
Gray News staff
Alijah Kensinger was found Friday morning after he was reported missing Thursday afternoon.
Updated: Dec. 2, 2021 at 5:59 AM EST
|
By
Kelly Ann Krueger
,
Savannah Smith
,
Camruinn Morgan-Rumsey
,
William Puckett
and
Gray News staff
Officials are planning random drug dog searches to help curb the reported drug problem at the school.