MMJ
Savannah, Ga.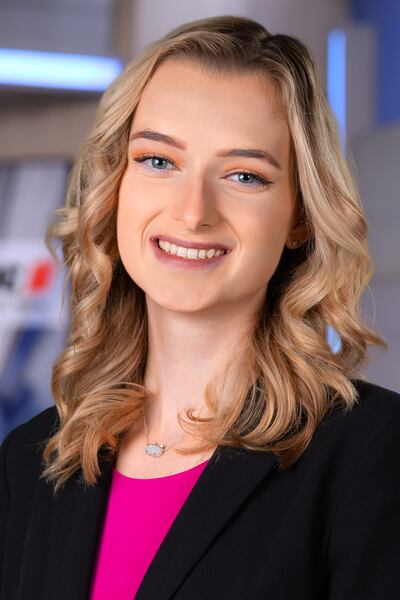 Shea Schrader joined the WTOC team as a Multimedia Journalist in May 2022.
She comes from KODE-TV in Joplin, Missouri, where she worked for five years. starting her senior year of high school. She spent her first three years there as a production assistant and digital producer, while she was also attending Missouri Southern State University. After graduating in May 2020, Schrader transitioned to her role as a sports reporter, which she held for two years.
When Shea isn't reporting or looking for stories, you can find her hanging out on the beach, playing with her cats, or watching any Philadelphia sports team (Go birds!)
If you have a story idea for Shea, you can contact her at shea.schrader@wtoc.com. You can also follow her on Facebook (@sheaschradertv) and Twitter (@sheaschrader).