"Armor Up" Sledgehammer career enhancement fair held this week
Published: Jun. 10, 2013 at 9:45 PM EDT
|
Updated: Jun. 26, 2013 at 5:16 PM EDT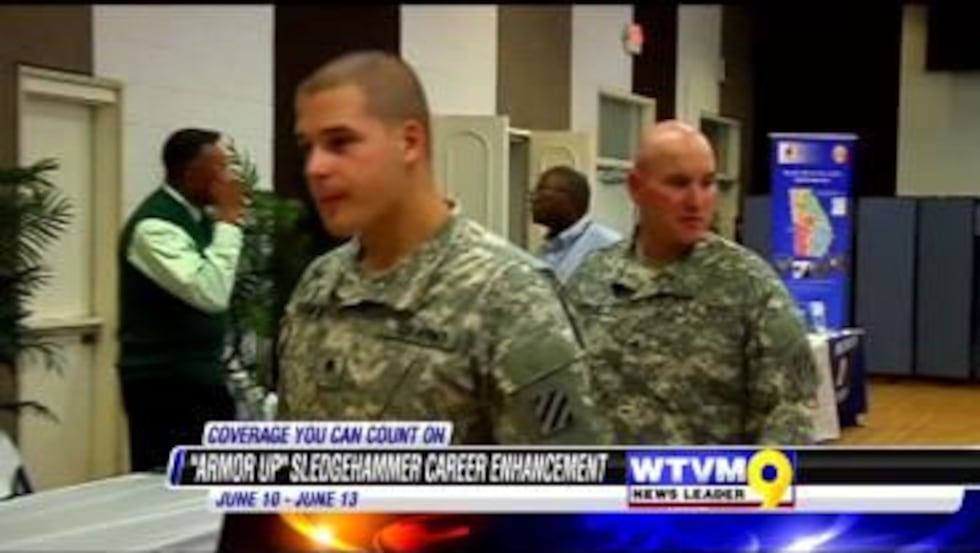 FORT BENNING, GA (WTVM) - Fort Benning's Sledgehammer Brigade is hosting a career enhancement fair.
The career fair began Monday at the Kelly Hill Recreation Center with several people coming out to get a look at what jobs were being offered.
The "Armor Up" Sledgehammer career enhancement fair was open to all military members, their families and the public.
Master sergeant Eulalie Williams suggests that soldiers who are preparing to re-integrate into the civilian workplace and any civilians in attendance bring several copies of their resume.
The Sledgehammer career enhancement fair will be going on through Thursday June 13 and will last from 9 a.m. to 4 p.m. each day.
The event will conclude Thursday afternoon with an award presentation for all participating organizations and a cake cutting ceremony for the Army's 238th birthday.
Copyright 2013 WTVM. All rights reserved.