Local American Idol winner comes back to Columbus
Published: Oct. 23, 2013 at 12:12 PM EDT
|
Updated: Oct. 25, 2013 at 10:12 AM EDT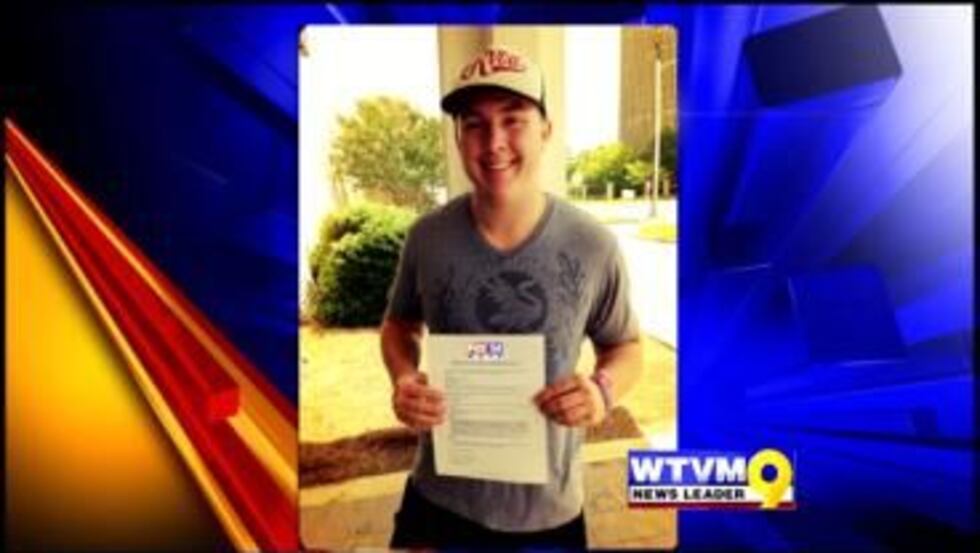 COLUMBUS, GA (WTVM) - Dustin Catellow, 19, won a local American Idol competition earlier this year and after performing in front of thousands, including Jennifer Lopez, he's back in Columbus with something new to sing about.
He was one of 4,000 people who auditioned for Idol in Nebraska and ended up in the top 29 from that group. Our sister station, Fox 54, paid for his trip to Omaha three months ago, and he ended up going back two more times.
Castellow says we'll most likely see him on the next season of Idol in January.
"I'm so honored to meet the celebrity judges, one of my favorite parts. Not a lot of people can say they were five feet away from Jennifer Lopez. It was fun, exciting, and I had a great time," he says.
Even though Castellow is disappointed he didn't quite make it to Hollywood for the finals, the Northside High School graduate and full-time musician says he will be back.
He plans to put out a CD next year.
Copyright 2013 WTVM. All rights reserved.