Nashville country music writers help veterans heal with music
Published: Mar. 15, 2014 at 3:33 PM EDT
|
Updated: Mar. 16, 2014 at 3:28 AM EDT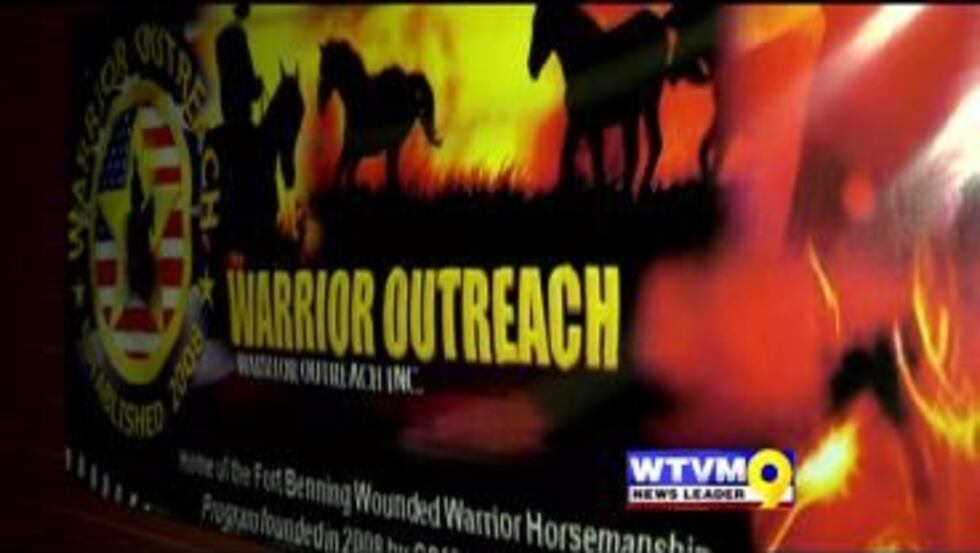 COLUMBUS, GA (WTVM) - The Harris County veteran's retreat known as Warrior Outreach is hosting an event this weekend that pairs soldiers up with country music song writers.
They're helping heal the wounds of combat soldiers by putting their stories to music.
Retired Command Sergeant Major Samuel Rhodes knows what it's like to suffer from the memories of war-related trauma, and that's why he helped to organize tonight's event.
"Veterans come here all the time. They spend time with horses, so I naturally can link them up with these great artists. Just like horses are healing, songs are another way to heal, and it's a great partnership," said Rhodes.
They gathered Friday night in advance of a Saturday concert that will have a Nashville Writers Round theme.
"Tonight we're just getting to know each other, meeting each other, and meeting the veterans who are going to be the participants here," said Tim Maggart. "Then we're going to sit around the fire, play a few tunes, and then get to know each other some more tonight.  Tomorrow morning we'll hit the ground running with just sort of listening to their stories, and just sort of process their stories through writing a song."

"It's extremely rewarding, "Bob Regan said. "If you're a commercial song writer you say, I'm going to write that life changing song, which will change your bank account. But sometimes when you get with a soldier or their family or someone who's suffered from war, you can write a song that will hopefully change their life."

"Sometimes it's a story about their car, their truck, their girlfriend, their mom, their dad," Don Goodman explained. "They get things out that they want to say to them, but they can't. But when we get in there, playing the guitar, and get caught up in the music, they let go of demons that they've been carrying around for years. I just worked with a man who fought in Vietnam who let go of a demon he'd been carrying fifty years. He finally told another human being what was killing him. And from that day on, his life has changed, and that was more important to me than any number one song I've ever written."

Saturday's concert begins at 8 p.m. at the New Mountain Hill School on Mountain Hill Rd. in Harris County.
Copyright 2014 WTVM. All rights reserved.