Revival on the River: Unity Night brings together community members, churches
Published: Apr. 17, 2014 at 12:52 AM EDT
|
Updated: Apr. 26, 2014 at 9:21 AM EDT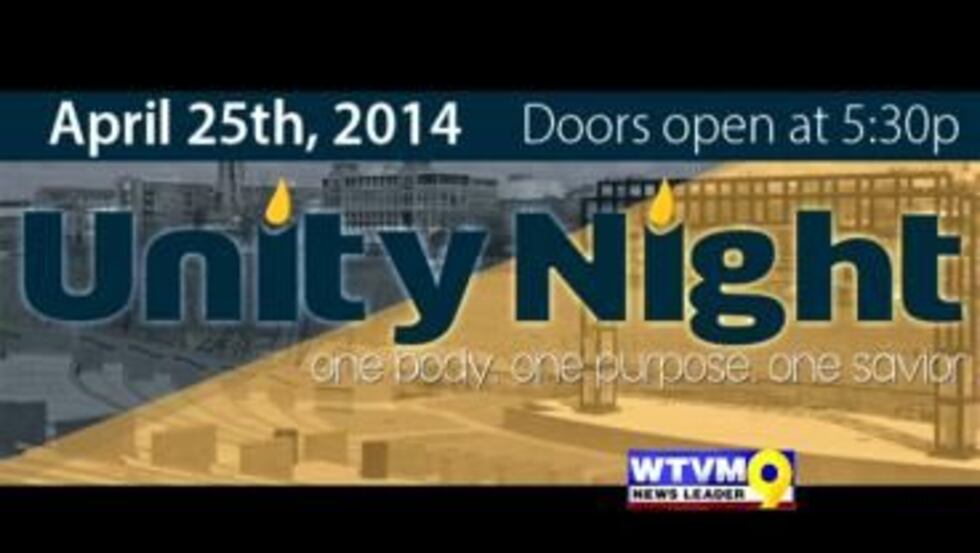 PHENIX CITY, AL (WTVM) - Free food and music could bring thousands to an upcoming event on the Chattahoochee River.
It's called "Revival on the River: Unity Night" and will happen Friday night, April 25 at the Phenix City Amphitheater.
There will be local musicians, a family fun zone for kids, speakers like the mayors of Columbus and Phenix City, and free Chick-Fil-A packaged meals for the first 3,000 people there.
The goal is to bring all of the Chattahoochee Valley together. Mayor Eddie Lowe says it's important to set an example with spiritual values and inclusion of everyone.
"Being in unison and being united is a very powerful tool to have and why not start it and show it here in Phenix City," said Phenix City Mayor Eddie Lowe.
"We really want to bring together a lot of churches and community members from all over the area together one night, just for a big time of celebration," said event organizer Andrew Chalmers.
"Revival on the River: Unity Night" will be on Friday, April 25 at the Phenix City amphitheater. Doors open at 5:30 p.m. and the event will end around 9 p.m. with a bridge lighting with glow sticks on the shutdown Dillingham Bridge.
Copyright 2014 WTVM. All rights reserved.