Soldiers volunteer with Warrior Outreach to build community playgrounds
Published: Aug. 23, 2014 at 11:04 PM EDT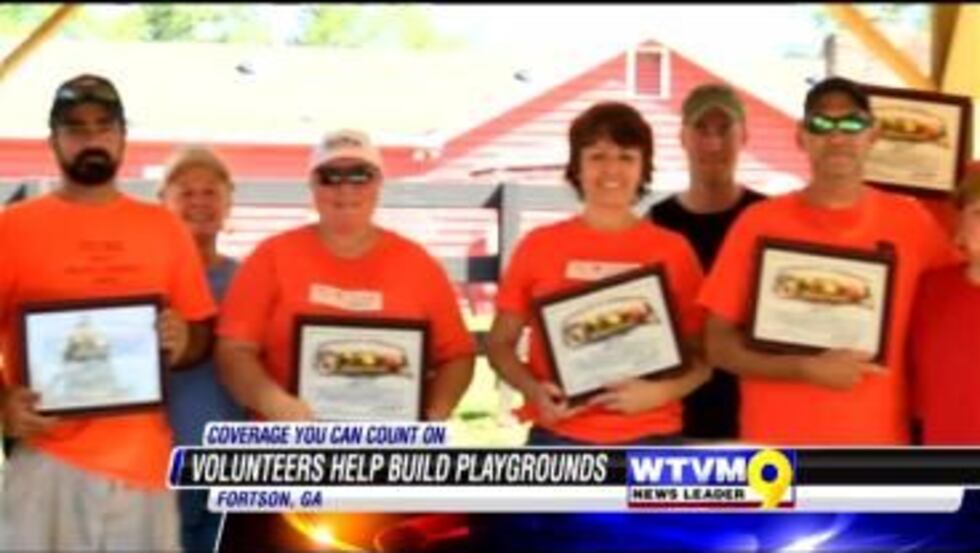 COLUMBUS, GA (WTVM) - Volunteers reached for hammers and nails as they worked to put together a place for children to play safely.
The Home Depot approved a $4,300 grant for Warrior Outreach, money they are putting to good use by adding two playground facilities here at the home of Retired CSM Sam Rhodes, president of the organization.
Crews worked to put together two identical play sets, and a flower bed on the ground. They also gave away helmets for horseback riding.
Rhodes says it is great to see soldiers volunteering to help the community.
"Soldiers and their families—their biggest challenges are sometimes themselves, and when they get around other people that care about them, and they see the great kindness that Home Depot's giving, it really humbles you, and even some of the soldiers that's been challenged a great deal are now volunteers out here on a regular basis, and they're doing great."
The General Manager of the Home Depot in Phenix City and his team also helped to build the playgrounds, which are built from scratch.
Copyright 2014 WTVM. All rights reserved.