W.C Bradley Co. Museum hosts The Pursuit of Painting Exhibition
Published: Sep. 5, 2014 at 3:26 AM EDT
|
Updated: Sep. 6, 2014 at 7:26 PM EDT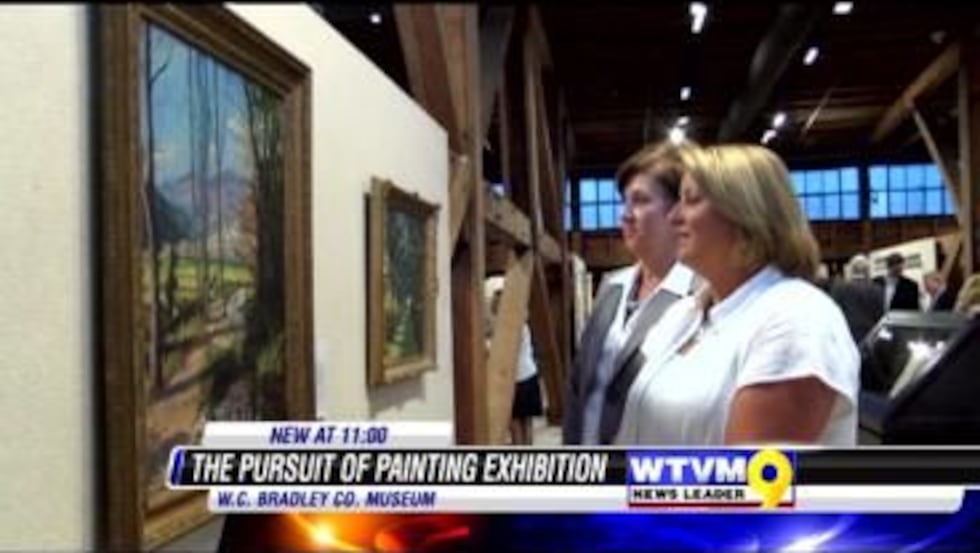 COLUMBUS, GA (WTVM) - Six pieces of very historic artwork are in Columbus this week and you can see them for free!
News Leader 9 was at the opening of the preview of "The Art of Diplomacy: Winston Churchill and the Pursuit of Painting Exhibition."
The exhibit is at the W.C Bradley Company Museum on Front Avenue in Columbus. Many paintings are owned by the family and have never been shown in public until now.
News Leader 9 spoke to Duncan Sandys, Winston Churchill's great-grandson, who explains how the former prime minister stumbled upon his ability to paint masterpieces.
"Well he took up painting in the middle of the First World War, it was 1915, the disaster had just taken place at the Battle of the Dardanelles at the Battle of Gallipoli. He had been scapegoated and he was kicked out of the cabinet. He fell into this deep depression and it was painting that saved him," explains Sandys.
Churchill painted more than 500 pieces in a 45 year period. The six paintings in Columbus have only been exhibited in the state of Georgia.
The exhibit will be at the W.C Bradley Co. Museum through Tuesday September 16.
Copyright 2014 WTVM. All rights reserved.