Ft. Benning Parade Field rededicated to honor WWII Medal of Honor recipient
Published: Sep. 12, 2014 at 5:08 PM EDT
|
Updated: Sep. 13, 2014 at 5:06 AM EDT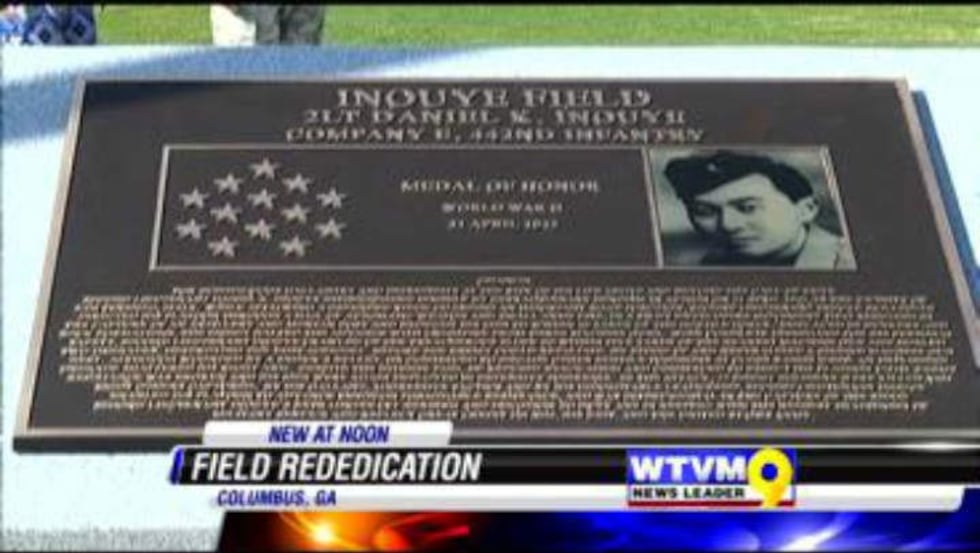 FORT BENNING, GA (WTVM) - The Fort Benning Parade Field was rededicated Friday morning, Sept. 12, to honor a World War II Medal of Honor recipient.
The field will now be named after late Senator Daniel Inouye, a World War II veteran who enlisted shortly after the attack on Pearl Harbor, and served with the 442nd Infantry Regimental Combat Team.
One official said, "He [Inouye] started his service, obviously, as a soldier, enlisting as a private, volunteering. He got a battlefield commission because of his leadership qualities. He earned the Medal of Honor in combat towards the end of World War II, in Italy."
The ceremony was held in conjunction with the graduation of two infantry basic training companies.
Since Inouye served and was injured in Italy, officers spread Italian dirt onto the field during the ceremony.
Copyright 2014 WTVM. All rights reserved.