Columbus entrepreneur hopes to inspire others with life story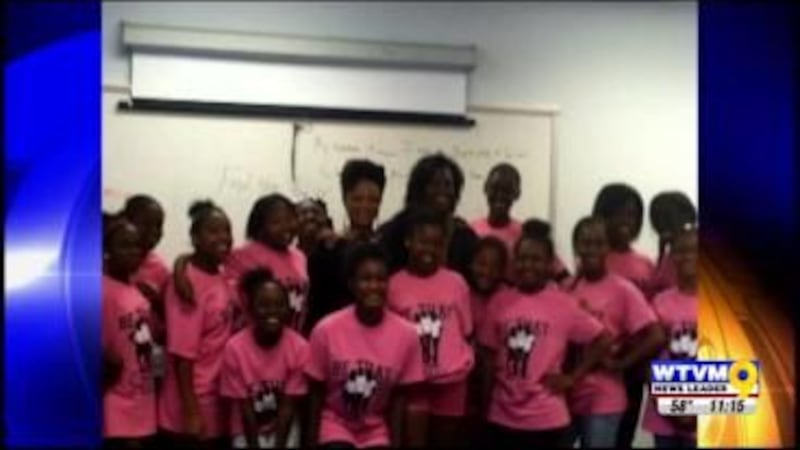 Published: Oct. 27, 2014 at 2:48 PM EDT
|
Updated: Oct. 27, 2014 at 3:08 PM EDT
COLUMBUS, GA (WTVM) - One woman says she wants her life to be an example of anything being possible through entrepreneurship.
"I want my life to be an example of anything is possible, I'm just a young girl from the other side of the tracks and am glad I made it to the other side without being hit by the train," Felicia Hamilton said.
The New Jersey native and oldest of six children came from a poor background, learning to group up at a young age, but always pushing her toward her dreams.
"I discovered my love for entrepreneurship while I was at Auburn," Hamilton said.
At Auburn, she was met with one of her biggest lift challenges and toughest decisions, and even escaped death while in a car accident.
"I broke every bone in my body on the left side and it took me a year to recover from that accident. And I went back to school and I had to make it, there was no way I was not going to make it," Hamilton said.
From escaping a near death experience to now owning her own business, Hamilton says she will let no obstacle stand in her way.
The Auburn University and CSU graduate has accomplished many things in her life – from being a motivational speaker, radio host, running for council and writing six books, including Real Women Wear Stilettos.
"Stilettos are the most uncomfortable things to wear but think about how many life situations are uncomfortable, but if we can do those things with grace you know it's just like a real sleek high heel shoe," Hamilton said.
She found her way to Columbus, determined to make her dreams a reality.
"I came to Columbus, GA with $10s in my pocket and a folder of ideas," she said.
Those ideas are now a reality inside the walls of her Macon Road business, the Gallery at Fountain Park.
"The gallery at Fountain Park is my baby," she said.
She believed she could, so she did. Her realized dreams are the first thing you see when you walk inside the gallery – and it all accurately describes Hamilton.
"[I] gutted it out and remodeled and turned it into what it is today," Hamilton said. "[And] whatever's needed because when it's your business you have to do everything from sweeping to mopping, get tissue, get ice, you know whatever so I just kind of fill in the gaps."
Passion and freedom is how she explains entrepreneurship.
"It's not always about the money it's about what gets you up in the morning," she said.
Another one of her passions is mentoring young women. Hamilton says she strives to show other woman what it is to be passionate and love what you do.
"I don't want to leave this world without having touched some of everything that I feel will add to the layers of who I am and I also want to show young girls that you don't have to be one dimensional," she said. "At the end of the day, am just Felicia, I cry just like anyone else I fear things just like anyone else, I want to grow just like anyone else I want to love and be loved just like anyone else."
Copyright 2014 WTVM. All rights reserved.