Gov. Bentley awards grants for improvements in southeast Alabama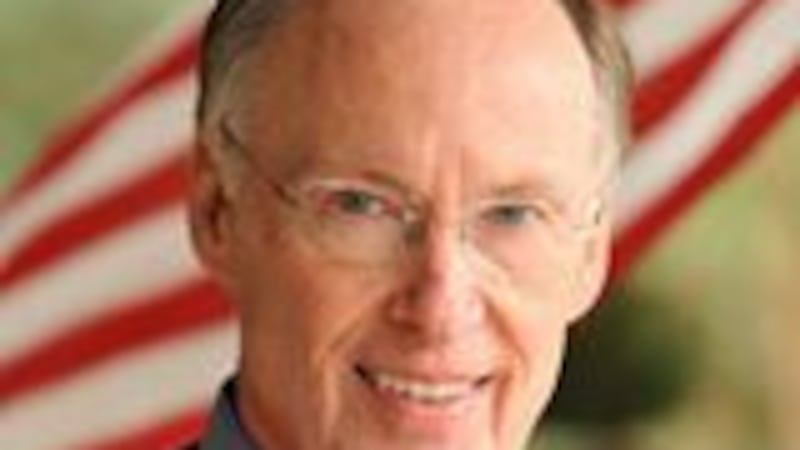 Published: Oct. 29, 2014 at 3:41 AM EDT
|
Updated: Oct. 29, 2014 at 3:41 PM EDT
(WTVM) - Alabama Gov. Robert Bentley has awarded more than $1.8 million in Community Development Block Grants to make improvements in five southeast Alabama counties.
Bentley awarded funding to Barbour, Bullock, Crenshaw and Macon counties and the town of Pike Road in Montgomery County and the city of Union Springs in Bullock County for projects ranging from increased fire protection and emergency rescue to road and water service improvements.
"Community Development Block Grants help communities make improvements that otherwise would be impossible because of limited financial resources,"said Bentley. "I am pleased to have this opportunity to assist local officials to provide important enhancements and benefits for the residents of their communities."
Bentley approved a $250,000 grant to Barbour County to help fund the construction of a 5,200-square-foot fire station for the White Oak Volunteer Fire Department, which serves a five-mile area in the southeastern part of the county. The new station will include three bays for fire trucks, restrooms, an office, a training and meeting area and a small kitchen. The department's coverage area includes more than 2,700 residents. Through local fundraisers and collected fees, the department is providing $39,927 to the Barbour County Commission to supplement the grant.
A $139,545 grant to Bullock County will go toward the purchase of a rescue truck and specialized rescue equipment. The new truck, which will be housed at the Union Springs Fire Department due to its central location within the county, will greatly decrease response time during emergencies. The current rescue vehicle is 28 years old and can travel no faster than 30 miles per hour. The county is providing $13,955 in local matching funds.
The city of Union Springs will use a $450,000 grant to implement a major renovation of part of downtown. The city plans to upgrade roads, improve drainage and repair or replace water and sewer lines in some areas. Street and drainage improvements will be implemented on Underwood, Robin and October avenues and James, Hanson, South Parker and Brown streets. Sewer improvements will be done on Underwood Avenue and water improvements are planned on October Street. The city is providing $45,000 in local funding for the project.
Crenshaw County will use a $350,000 grant to pave 1.6 miles of Garnersville Road from U.S. Highway 331 East to a point south of Summerlin Road. Prior to the paving, the county will install a six-inch water line and hydrants to improve water pressure and fire protection. The county is providing $326,050 in matching funds and in-kind services.
A $249,045 grant to Macon County will enable upgrades at Chisholm Community Center. The 14,000-square-foot building located on County Road 69 has had some work done in the past, but needs more to bring it up to standard building codes. Planned improvements include roof repairs and the installation of water fountains, a fire alarm and sprinkler system. The parking lot will be upgraded and landscaping added. The county is providing $24,905 to supplement the grant.
The town of Pike Road will use a $450,000 grant to rehabilitate 24 homes in the Freeport Estates community. The homes, most of which were constructed in the 1970s, will get improvements determined by structural needs, health and safety issues and weatherization requirements. The project area includes homes on Brewer and York streets, Kingman and St. Martins drives, St. Martins Court and Vaughn Road. The town will provide $45,000 in matching funds.
The Alabama Department of Economic and Community Affairs will administer the grants from funds made available to the state by the U.S. Department of Housing and Urban Development. ADECA administers a wide range of programs that support law enforcement, workforce development, energy conservation, economic development, water resource management and recreation.
Copyright 2014 WTVM. All rights reserved.