Phenix City renews solid waste recycling contract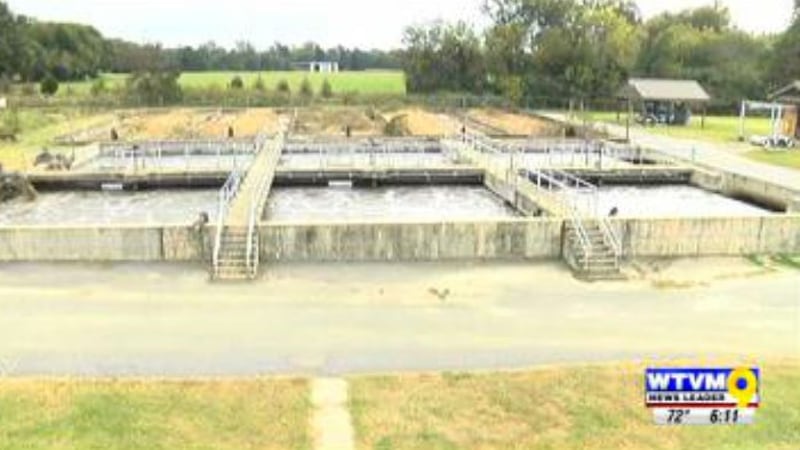 Published: Nov. 6, 2014 at 11:32 PM EST
|
Updated: Nov. 7, 2014 at 12:02 PM EST
Phenix City has renewed a contract that could save you money on your utilities. The deal allows processed solid waste to be transported and recycled on farms throughout Russell County.
The contract approves for Recyc Systems to take the processed bio solid to local farms and be recycled instead of going to a land fill. This comes at no cost to the farmer and with big savings for the utilities department.

Cleaning the city's sewage and recycling it. That's what Phenix City Council approved for Recyc Systems to do for the third consecutive year.

"What we historically had done, until three years ago, all of our bio solids -- basically the solids that are left over after we treat the sewage, before we put it back into the river, would be hauled to a landfill," 
PHENIX CITY, AL (WTVM) - Phenix City Utilities Director, Roger Connor explained.


All of the city's water comes through the water treatment plant where the solids are separated from the water. In 2011 the city decided instead to recycle the processed solids in a more productive way.

The waste is then pressed down into a cake-like material and then hauled off to farmers such as Larry Laney to be spread like fertilizer. Laney says he's been with the program since the beginning.

"We wouldn't make it if I didn't have that right now, for any reason, I would have to cartel some of my operation," said Laney, who owns Laney Farms in Crawford, Ala.

Laney says the Nitrate from the bio solid waste provides nutrients to the hay he grows across his 130 acres farm. And he gets it free of charge from the city. Connor says the long term benefits of bio waste recycling ease the pockets of all involved.

"It's good for everybody," Connor added. "Any time we can reduce our cost that also helps us keep in check our water and sewer rates down the line, which ultimately gets passed on to the customer."

This year's contract was approved at Tuesday's council meeting. Recyc Systems will transport the bio solid to the farmers around the county at a charge of $27 per wet ton for the utilities department.
Copyright 2014 WTVM. All rights reserved.