Computer programmer McAfee invests in Opelika business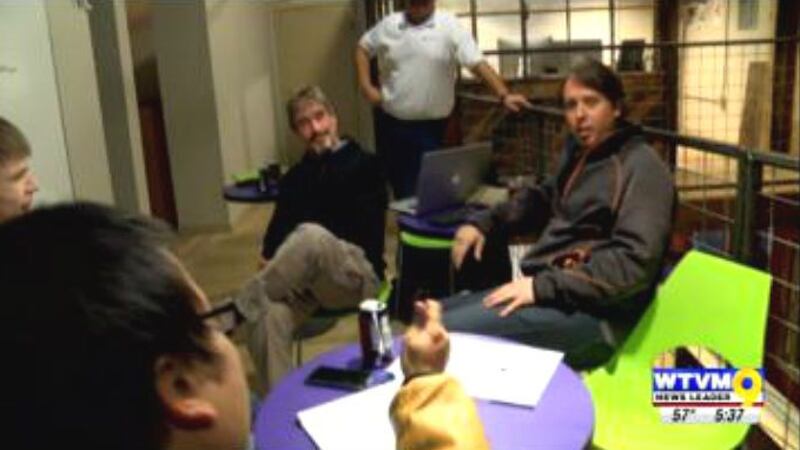 Published: Jan. 16, 2015 at 10:18 PM EST
|
Updated: Mar. 2, 2017 at 2:10 PM EST
OPELIKA, AL (WTVM) - Computer genius and millionaire John McAfee is investing his time and resources in a new Opelika company.
McAfee is best known for developing the first commercial anti-virus program McAfee Anti-Virus. He's developing new safety applications with Round House to help mobile device users protect their privacy and families.
McAfee founded Future Tense Central in 2013. The company provides free and inexpensive apps mobile users can use to protect their privacy and enhance their family's personal and financial safety.
"The first time you run it most people are shocked to see how many apps are accessing microphones, cameras, email, information which is personal," McAfee said.
McAfee is growing his company within Opelika's
, a start-up space dedicated and even decorated to inspire.
"He can see our passion for finding people that have the next great idea and helping them start up their company, secure funding find a customer base and can help their team," said Round House co-founder Chris George.
The Round House opened in November 2014. The location is ideal, as Opelika is one of only seven cities offering fiber network to residents and businesses.
"Through our acceleration program we are attracting start-ups and companies from all across the country that need access to big data," said Round House founder and conductor Kyle Sandler.
"When you can get great minds together in an open space, great things happen," McAfee said.
McAfee, a grandfather, worries families have no idea the doors they open to strangers who could do harm by downloading apps to their phones.
"My passion is alerting the world to see the flaws in our current state of security," McAfee said. "You have a device, called a mobile telephone it is a computer and you run apps on that computer and half of those apps access your microphone, your camera, information they don't need to get info, that's how people make money. But the negative element of society can use this for negative gain."
McAfee says American laws won't work, because foreign hackers could care less. He says security apps he's already developed and continues to evolve do work.
"We have a system an app called D-Vasive, where all you can do is lock down your phone and your microphone your Wi-Fi, Bluetooth, what have you, so nobody can use it without your permission," McAfee explained.
McAfee says if mobile users aren't proactive, despicable things can happen to your loved ones, like your children.
"If she were 14 and had a waterproof phone she may be texting in the shower, I can guarantee you many applications have access to her camera and could easily watch your daughter take a shower, this is a horrific idea and you have to protect against it."
Through Roundhouse and Opelika's fiber network, America's newest computer wizards are free to conjure up the next big idea.
Copyright 2015 WTVM. All rights reserved.