Cat uses one of its nine lives after being buried alive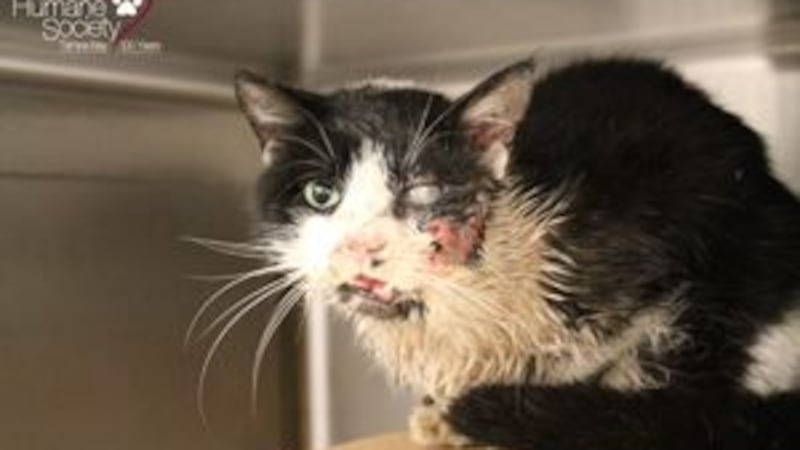 Published: Jan. 28, 2015 at 3:50 PM EST
|
Updated: Jan. 28, 2015 at 3:56 PM EST
TAMPA, FL (WTVM) – A cat that was hit by a car, thought to be dead and buried ended up alive, escaping his grave in a strange incident in Florida this week.
Bart the cat was hit by a car on Jan. 15 and the owner thought he was dead and proceeded to bury him.
Five days after the burial, Bart was seen in a neighbor's yard digging himself out. The cat appeared weak and dehydrated. The owner immediately contact a veterinarian.
The cat's owner could not afford the expenses, so the cat was taken to the Animal Health Center of the Tampa Bay Humane Society for treatments. Bart is being treated for a broken jaw, facial wounds, and a damaged eye that had to eventually be removed.
A GoFundMe page has been setup to help pay for the cat's vet expenses.
Bart underwent surgery on Tuesday and is expected to make a full recovery.
Copyright 2015 WTVM All rights reserved.