Salem family grateful for community's help, offers reward for return of late son's belongings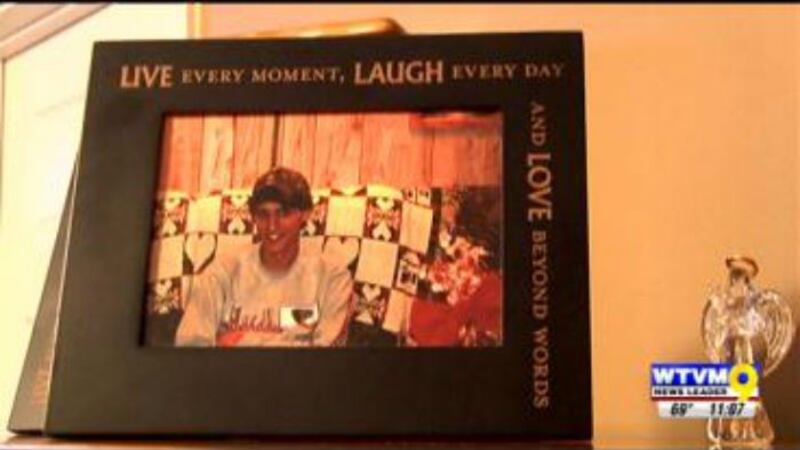 Published: Mar. 4, 2015 at 3:52 AM EST
|
Updated: Mar. 4, 2015 at 4:16 AM EST
SALEM, AL (WTVM) - Last week, the Peppers family had their door kicked in and their Salem home turned upside down.
The thieves got away with not only their sense of security, but more importantly a black five foot tall, fireproof safe that contained the belongings of their son Ben, who passed away in a tragic car accident in 2008.
"We had to go somewhere and I actually passed my own driveway first because I was afraid to turn in. I didn't know if they had come back and I ended up driving around my house just to check the back door before I parked in the driveway," explains homeowner Rita Peppers.
Since our story aired last week, the Peppers family has received an outpouring of support from the community all offering to help in any way they can.
"It just reaffirmed, sure there are some bad people in this world, but there are a whole lot more good people," says Peppers.
Ed Gaffney is the owner of the Overhead Door Company of Columbus.
"I felt so bad for here and I thought if there is anything we can do and we figured out there is something we can do, we can prevent this from ever happening again," says Gaffney.
The shop sells a product, The StrikeMaster II Pro that prevents your doors from being kicked in by reinforcing your frame with five feet of steel.
Gaffney installed the product for free in the Peppers home earlier this week.
"The importance of having the StrikeMaster II Pro put in your home is it prevents your doors, including French doors, from being kicked in and that's all we're trying to do is make crime a little more difficult for criminals," explains Gaffney.
"It just makes a world of difference knowing there is something else there that is going to keep them on the other side of the door," says Peppers.
As authorities continue to track down those responsible, the community has pulled together and raised a $500 reward for the return of Ben's belongings that were in the safe.
"If I get it back the money is yours. I don't care what you do with it," explains Peppers, "I don't care how involved you were with it or where you found it. I just want the stuff back."
Copyright 2015 WTVM. All rights reserved.