Historical marker dedicated to civil rights figure in Columbus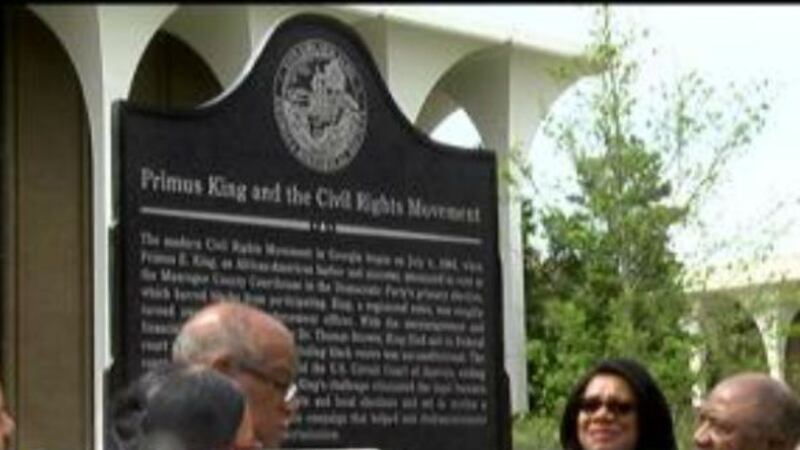 Published: Apr. 10, 2015 at 9:12 PM EDT
|
Updated: Apr. 10, 2015 at 9:36 PM EDT
COLUMBUS, GA (WTVM) - The Georgia Historical Society held a marker dedication ceremony Friday in front of the Government Center.
The new marker honors Primus King, who walked into the Muscogee County Courthouse to vote, challenging the "whites only primary" in 1944.
King later won a lawsuit when a federal court ruled that excluding black voters was unconstitutional.
King's actions are considered to be the beginning of the Civil Rights Movement.
"Historical markers are a wonderful tool," said Elyse Butler with the Georgia Historical Society. "They tell a story that is not always evident. Whether a building a person or even an event that happened if there is nothing around an historical marker can tell that story it can remind not only the tourist, but also the residents."
The marker joins nearly 30 others around the state commemorating the 50th anniversary of the Civil Rights Movement in Georgia.
Copyright 2015 WTVM. All rights reserved.