Vanderbilt University creates technology to help HIV research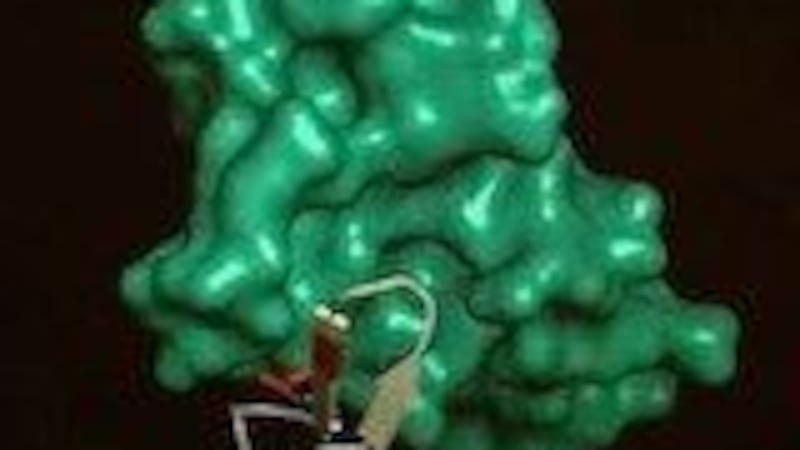 Published: Aug. 21, 2015 at 1:06 PM EDT
|
Updated: Aug. 21, 2015 at 9:20 PM EDT
NASHVILLE (Ivanhoe Newswire/WTVM) - More than 30 years have passed since the discovery of the human immunodeficiency virus, or HIV, and scientists are still struggling to develop a vaccine.
But researchers at Vanderbilt University in Nashville have used an unconventional method to get one step closer. Instead of finding an antibody to kill the virus, they simply created one using a computer program.
Researchers have now taken a big step forward by finding what amounts to a needle in a haystack.
This computer graphic shows the structure of an antibody, which looks like a ball of string, attached to the HIV protein in green. Using a computer program called "Rosetta", researchers were able to redesign and test it thousands of different ways before finding the one design that made the antibody four times stronger.
"We could never test a million antibodies in our laboratory, but Rosetta can search through that list of antibodies and pull out candidates," Vanderbilt graduate student Jessica Finn explains.
One reason HIV has been so hard to destroy is because it is always mutating. Director of the Vanderbilt Vaccine Center, Dr. James Crowe says, "So we redesigned this antibody on the computer so that it would kill more viruses."
Researchers say the redesigned antibody will soon become another weapon in the fight against HIV.
Crowe says within a year, the redesigned antibody will likely be added to current trials as a drug to help people already infected with HIV.
Copyright 2015 WTVM. All rights reserved.