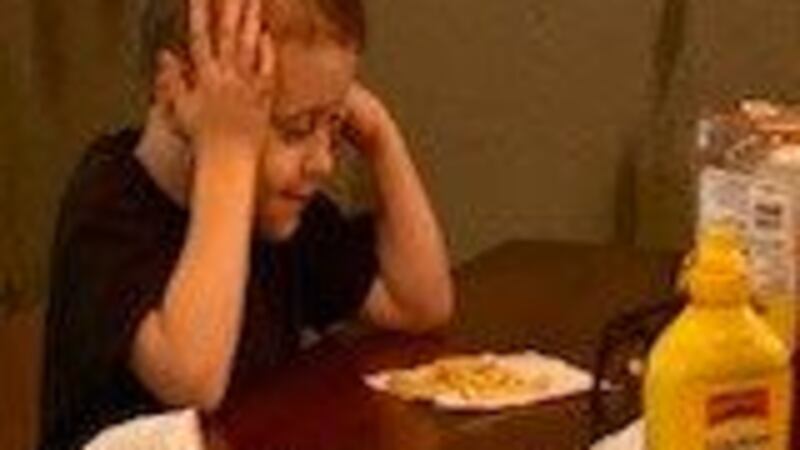 Published: Jan. 13, 2016 at 12:54 PM EST
|
Updated: Jan. 14, 2016 at 1:14 AM EST
SAN ANTONIO, Texas (Ivanhoe Newswire/WTVM) -- Fast Fast food is a mainstay in most American households and it's impacting the health of kids every day. One study says a child can pack on six extra pounds each year by eating a diet with a lot of fast food. Parents need to be talking about it the way we discuss what's on the dinner table.
The latest numbers from the CDC confirm a trend that's lasted more than a decade — more than one-third of American kids eat fast food on any given day. And 12 percent of their daily calories come from fast food. Parents seem to have a love-hate relationship with these foods.
"Sometimes we've got to run through a drive-thru, which they think is exciting, and I feel guilty about," Zita Mylar, mother of six children, says.
Nutritionist Misti Neal, MS, RD, Director of Food and Nutrition at Southwest General Hospital in San Antonio, Texas, knows what every mom knows; it's hard to say no to kids who want fast food.
And, she says, we need to change the conversation about healthy food.
"I think we need to quit telling our kids that this is healthy," says Neal. "I think we need to tell them that this is food, and this is what we're eating, and it's great!"
Raising six kids, Mylar says two words are mandatory for cooking at home: plan ahead.
"You can decide exactly what you need to get, make your list, go to the store, and wham! You are ready to plan some meals for the week," Mylar says.
But, if plans change and you end up at the drive thru, stay away from sugar packed sauces. Request fresh tomatoes on your burger in place of ketchup, save 200 calories and 20 grams of fat by ditching mayo and replace barbeque sauce with horseradish. Horseradish sauce packs a similar kick to tangy barbeque but contains cancer fighting ingredients 10-times the amount found in broccoli and Brussel sprouts! And one more tip: leave off the cheese! There's 100 calories per ounce and six to nine grams of fat.
Copyright 2016 WTVM. All Rights Reserved.