Fatal shooting in Eufaula leaves neighbors stunned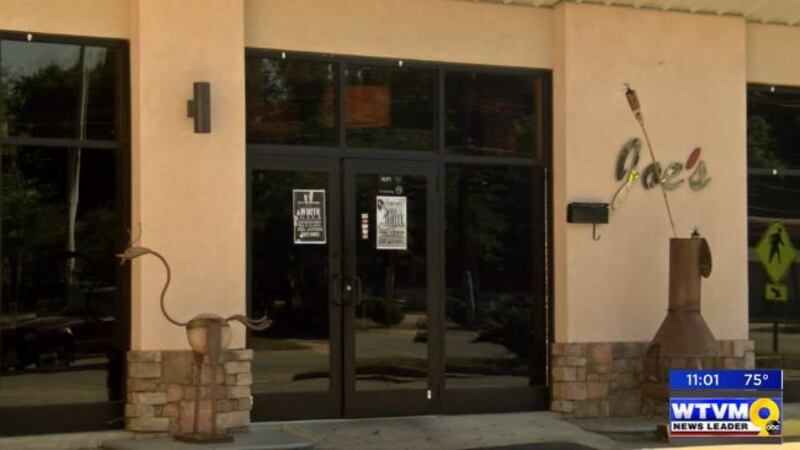 Published: May. 9, 2016 at 3:48 AM EDT
|
Updated: May. 9, 2016 at 8:31 PM EDT
EUFAULA, AL (WTVM) - Police in Eufaula responded to emergency calls early Sunday morning saying a man had been shot dead inside a local night club.
The incident occurred at around 12:40 a.m., when police found 22-year-old Devanta Davis lying on the floor of Jazzy Bones Club, located at the intersection of East Barbour St. and Dr. T V McCoo Blvd.
Davis was pronounced dead at 1:22 a.m., leaving some neighbors surprised to have this violence close to home. However, they still want to see the club remain open.
Larry Carroll, who's lived a block north of the club's location for almost 30 years, said what happened inside can happen in any city across the country.
"It could happen in Studio 54, New York City, Miami, California, Washington D.C…. what happened there was a mishap," Carroll said.
Other neighbors expressed concern as to how someone was able to bring a gun inside the club.
Harold Lewis, the club's manager, was not available for an interview, but did tell WTVM the suspected shooter may have had a woman sneak a weapon in a purse, past security guards.
Carroll and his fellow neighbors said, despite the shooting they have no reason to feel unsafe in this relatively quiet part of town.
Eufaula police say the shooting is still under investigation, with no further details on a suspected shooter.
Copyright 2016 WTVM. All rights reserved.