WATCH LIVE: 75th Pearl Harbor Memorial Day Commemoration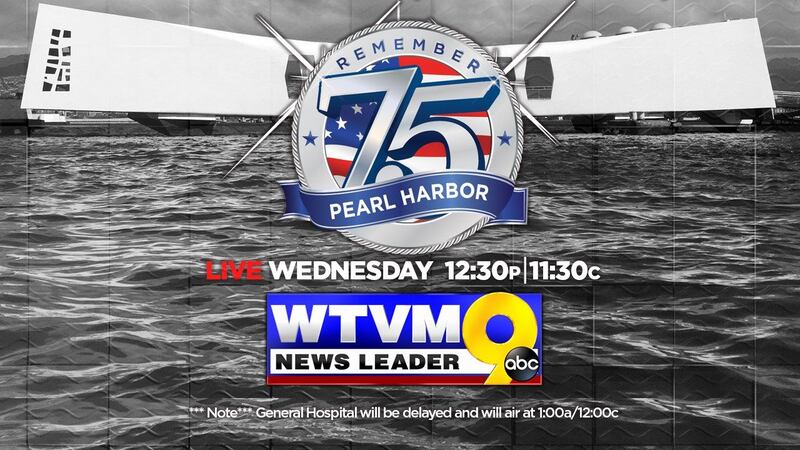 Published: Dec. 4, 2016 at 10:30 PM EST
|
Updated: Dec. 7, 2016 at 12:33 PM EST
HONOLULU (WTVM) - On Dec. 7, News Leader 9 will air the 75th Pearl Harbor Memorial Day Commemoration from Honolulu, HI.
The program will start at 12:30 p.m. on News Leader 9 and on WTVM.com.
PROGRAMMING NOTE: General Hospital will not air at its regularly-scheduled time and will air at 1 a.m. EST, midnight CST on Dec. 9. 
For generations, Americans have stopped to remember the sacrifices and valor of the generation that served. Ordinary men and women were called to do extraordinary things in the defense of freedom.
It is a story to be shared across all of our markets. Not just a story of Hawaii but a story of America.
Now, more than any other time it is a story that America and our children need to hear.
MORE COVERAGE - 75th anniversary of Pearly Harbor
Copyright 2016 WTVM. All rights reserved.