Alpha Phi Alpha hosts 31st annual MLK Unity Awards Breakfast
Updated: Jan. 16, 2017 at 5:12 PM EST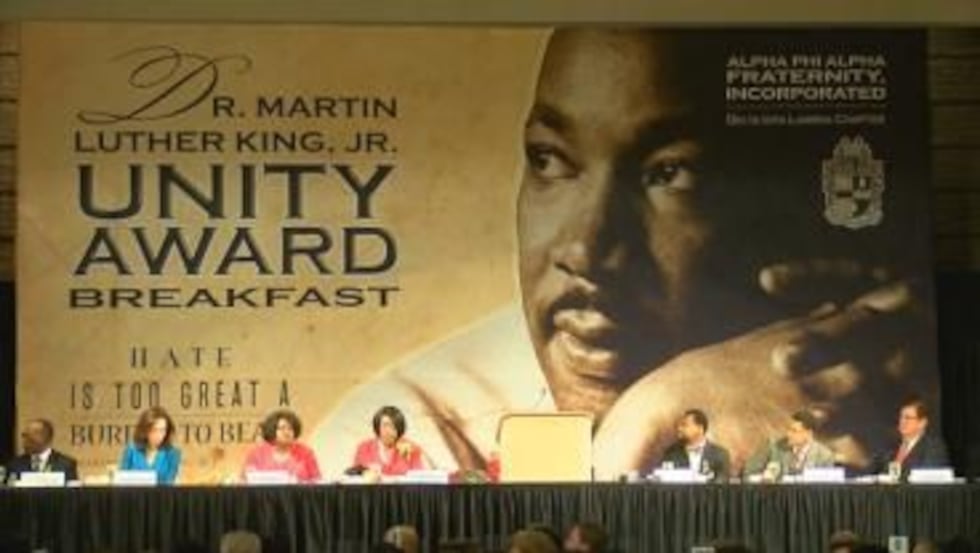 COLUMBUS, GA (WTVM) - The King holiday kicked off early Monday morning with the 31st Annual Dr. Martin Luther King Jr. Unity Awards Breakfast.
Each year the event is hosted by the men of Alpha Phi Alpha Fraternity's Delta Iota Lambda Chapter.
The unity breakfast took place at The Columbus Trade Center where everyone from all walks of life came out to honor memory and legacy of Dr. King.
"To have people come together for the 31st time to commemorate Dr. King... that's a great story within itself and it's something that we need to build upon- which we have but we need to continue to build upon it- but it's all about people at the end of the day," said Phenix City Mayor Eddie Lowe.
Ret. Col. James Jackson, a former Aflac executive, won the 2017 Martin Luther King Jr. Unity Award. More $10,000 worth of scholarship money has been given out to area schools. 

The Keynote speaker for the morning was former President of Alabama State University, Doctor Gwendolyn Boyd.
Copyright 2017 WTVM. All rights reserved.