McKoon not seeking re-election as GA Senator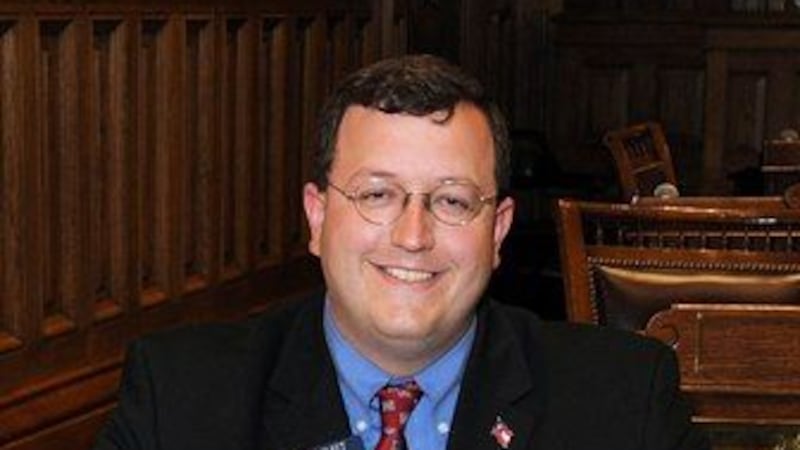 Updated: Jan. 30, 2017 at 6:23 PM EST
COLUMBUS, GA (WTVM) - Georgia Senator Josh McKoon (R) of Columbus announced Monday morning in the Senate that he is not seeking re-election.
When asked if he plans to run for Attorney General, McKoon released the following statement to WTVM:
"I am keeping my options open. I have been approached about running for higher office and will continue to consider that. No specifics other than to say I've been approached about running for multiple offices."
McKoon's full speech to the Senate on Monday morning is as follows:
"Good morning. I wanted to take this opportunity to express my thanks to the people of the 29th District for placing your trust in me in four consecutive elections to represent you in Atlanta. I have enjoyed the privilege of serving you and look forward to the work ahead over the next two years. I also would like to thank God for the opportunity to serve such a wonderful district.

"Given the nature of our terms of service, it is necessary to make a decision soon after an election as to whether you will run again. I have come to a decision about the next election and that is my purpose in speaking to you today.  After a great deal of thought and prayer, I have decided not to stand as a candidate for reelection to the State Senate in 2018.

"I feel it is important to make this announcement now for several reasons.  An early announcement gives time to potential candidates to weigh their decision and make the necessary preparation to mount a campaign.  We need to make sure our district continues to be represented by a well qualified person who continues the tradition of being a strong, independent conservative voice and giving this notice helps ensure that. Also, I want to be honest with the voters as I always have. As most of you know, from the time I started with ethics reform, I have fought for open and transparent decision making for our citizens. By announcing now, I avoid even the appearance of attempting to time this announcement to advantage any particular potential candidate.

"I came to this decision for a few reasons.

"First, I believe in the wisdom of a citizen legislature, and that means recognizing that my tenure here should be measured in years, not decades.

"Secondly, taking on tough issues such as ethics reform, immigration reform and religious liberty has made my time here worthwhile, but it has come at a cost. As someone that came here to fight for the citizens I represent, not special interests, I have accumulated many enemies. As Winston Churchill once said, "You have enemies? Good. That means you've stood up for something, sometime in your life."

"Third, my experience with my opponents has not deterred my will to fight but instead have opened my eyes to new ways in which I might serve my fellow citizens.

"So what's next?  Jacqueline and I will be prayerfully considering how best to continue to serve others. Whether that means a future in politics or some other path remains to be seen. What is clear is the amazing work that has been done here at the Capitol by grassroots advocates and citizens who want to change their government for the better. I thank you all.

"In closing, let me say how humbling it has been to be elected and reelected as your Senator."
McKoon was first elected to the state Senate in 2010 for the 2011- 2012 legislative term. He is the Chair of the Judiciary Committee and is also a member of the Higher Education and Insurance and Labor committees.
He also serves as the Secretary of Regulated Industries and Utilities committee and an ex-officio member of the Judiciary Non-Civil committee.
Copyright WTVM 2017. All rights reserved.