LaGrange remembers lynching victims at community prayer service
Updated: Mar. 19, 2017 at 2:46 PM EDT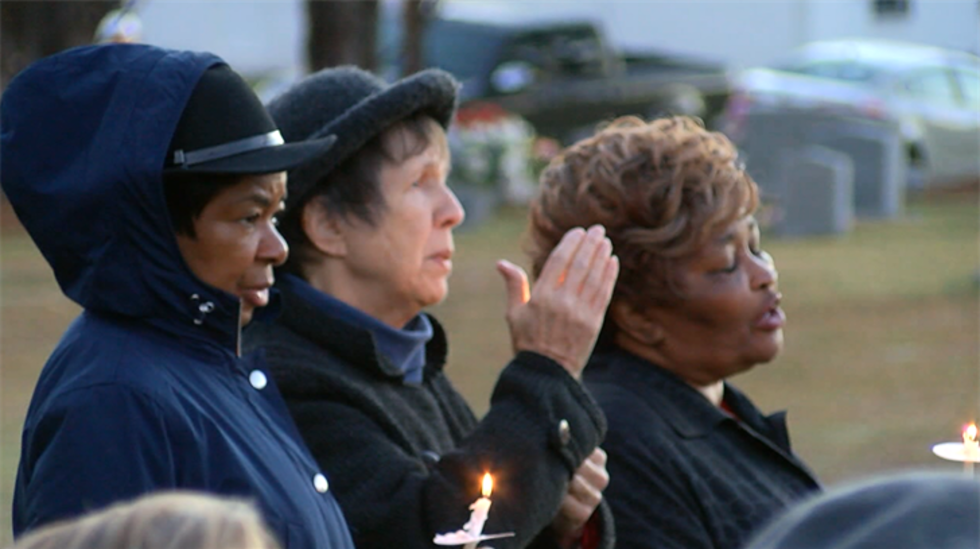 LAGRANGE, GA (WTVM) – The city of LaGrange is coming together as a community to help end the silence around lynchings in the city's past.
Sunday morning, a calling of names sunrise prayer service was held at Southview Cemetery in LaGrange.
In unison, community leaders, pastors, family and friends called out names.
The names of men and women who were lynched throughout the state of Georgia, and closer to home, those who were lynched right in Lagrange.
"It's really been hard when you think about it, and when you think about what really happened to him, and the number of other lynches that took place in Georgia," said relative of lynching victim, Deborah Tatum.
Deborah Tatum is a family member of one of the lynching victims Austin Calloway. Calloway was shot repeatedly and left on a rural road by a mob in LaGrange in the 1940's.
She says today the family can move forward as the overlooked and controversial past is brought to light.
"You finally realize that you are able to talk about it, and you are able to move forward with it, but you first got to earn up what you did wrong, in order to heal," said Tatum.
And it's not only healing for the Calloway family, but for the entire LaGrange community.
"On one hand we have a white community that is widely ignorance of the tragedies of past, or doesn't want to speak on it, while the African American community is very much in touch with it, so I think we're trying to bridge that, and help people understand," said Troup Together Co-Founder, Wesley Edwards.
A permanent historic marker has been placed outside the Warren Temple United Methodist Church remembering four African-Americans who were lynched in Troup County.
The organization, Troup Together, says they will continue to have events to bring action and awareness into the community.
There was reportedly nearly 600 documented lynchings that happened in the state of Georgia between 1877 and 1950.
Copyright 2017 WTVM. All rights reserved.