Troup County Sheriff's deputy injured while working accident
Updated: Jun. 22, 2017 at 8:38 PM EDT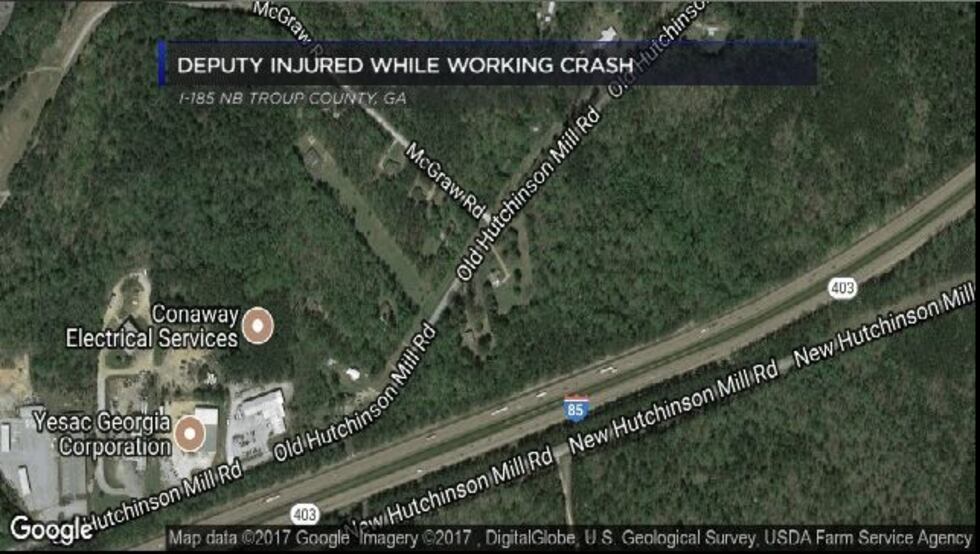 TROUP COUNTY, GA (WTVM) – A deputy with the Troup County Sheriff's Office was injured while working an accident scene Thursday morning.
According to Troup County Sheriff James Woodruff, at approximately 6:15 Thursday morning, Deputy Stephanie Masouka was working an accident on I-85 North before Exit 13.
Deputy Masouka was talking with the driver of a wrecked pickup truck when a tractor-trailer struck the back of the wrecked truck and knocked Masouka over a guard rail.
Masouka and the other pedestrian were transported to the Midtown Medical Center in Columbus where they are being treated for their injuries. We do not know their condition at this time.
The Georgia State Patrol is working both accident investigations.
Copyright 2017 WTVM. All rights reserved. | For more news, download the WTVM app here.