VIDEO: Brawl breaks out at Eufaula gas station
Updated: Jul. 5, 2017 at 7:32 PM EDT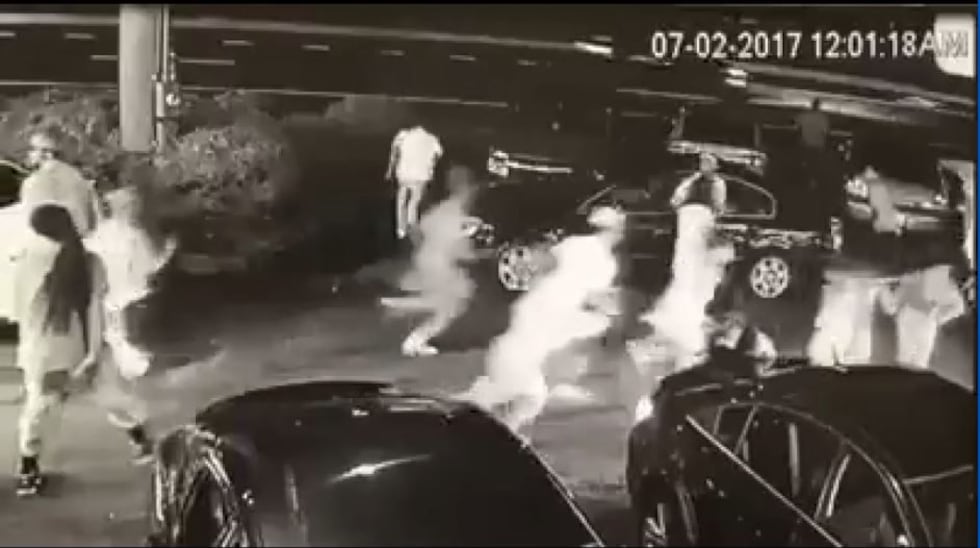 EUFAULA, AL (WTVM) - A dramatic scene at a Citgo on Eufaula Avenue in Eufaula. Police say a large crowd left a party at a house in a local neighborhood and gathered at a gas station. Surveillance video shows numerous shots being fired and a fight breaking out.
"It was a surprising incident something that's never happened in Eufaula before," Sgt. Donald Brown of the Eufaula Police Department said.
"Fortunately no one was hit [by a bullet]," Brown says.
The bullets busted some of the lights above the gas pumps. Police are looking for several people involved in this incident.
They say after reviewing the video they see several crimes committed whether it be disorderly conduct for fighting or shooting a gun within city limits.
"We are looking to make some arrests very soon we are trying to identify a lot of people we can see commiting a crime during the incident and we vow we are going to get everyone that's involved. We're gonna make sure people understand we are not going to tolerate this kind of thing in the city," says Brown.
If you can help identify any of the people seen in the video, you are asked to contact the Eufaula Police Department at 334-687-1200.
Copyright 2017 WTVM. All rights reserved. | For more news, download the WTVM app here.