Republican Joshua McKoon to run for Georgia Secretary of State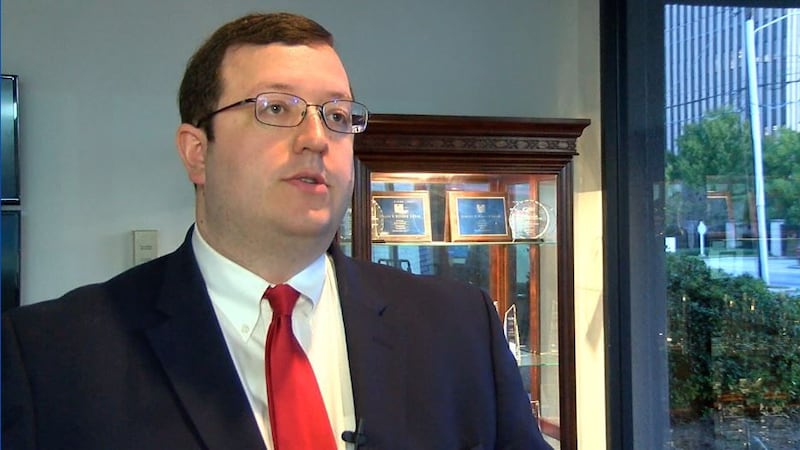 Published: Jul. 6, 2017 at 9:41 PM EDT
|
Updated: Jul. 25, 2017 at 6:51 PM EDT
COLUMBUS, GA (WTVM) – Republican State Senator Joshua McKoon has filed paperwork officially making a run for Georgia Secretary of State.
McKoon made the announcement Thursday in a video on his Facebook page.
Current Secretary of State Brian Kemp is running for Governor of Georgia so McKoon is one of several running to fill his spot.
In a phone conversation, McKoon says he's running because he thinks it's important to protect the integrity of elections.
McKoon is interested in reforming the licensing system. He says 5.4 million new jobs could be created if they reduce the barriers to entry for licensed professions.
And a third point that McKoon mentioned is that he wants to give people an opportunity to enter the job market and improve online services for the public.
McKoon joins a crowd of 5 people who are also running: Democratic State Representative Dee Dawkins-Haigler, Democrat R.J. Hadley, Republican State Representative Buzz Brockway, Republican Alpharetta Mayor David Belle Isle, and Republican State Representative Brad Raffensperger.
The election will be held November 6, 2018.
McKoon was first elected to the state Senate in 2010 and has served in that capacity since then. In January, McKoon announced that he would not be seeking re-election as a Georgia State Senator.
McKoon has caused controversy in the past for pushing legislation that he believed in. Most notably, was the "religious liberty" bill, which passed the General Assembly last year but was vetoed by Gov. Nathan Deal and strongly opposed by the state business community.
Senator McKoon was stripped by the Republican caucus leadership of his chair of the Senate Judiciary Committee at the beginning of the 2017 session. He has also challenged the leadership over what he has termed transparency issues and other blamed McKoon for the state not choosing to fund a couple of well-known Columbus projects.
Senator McKoon serves on the Muscogee County Juvenile Drug Court, Big Brothers Big Sisters Association of Greater Columbus, and the Urban League of Greater Columbus. He is also a member of the Rotary Club of Columbus, the State Bar of Georgia, the Alabama State Bar, and the Knights of Columbus Council #1019 at St. Anne Church.
Copyright 2017 WTVM. All rights reserved. | For more news, download the WTVM app here.v