Domestic violence luncheon in Columbus
Updated: Jul. 12, 2017 at 6:47 PM EDT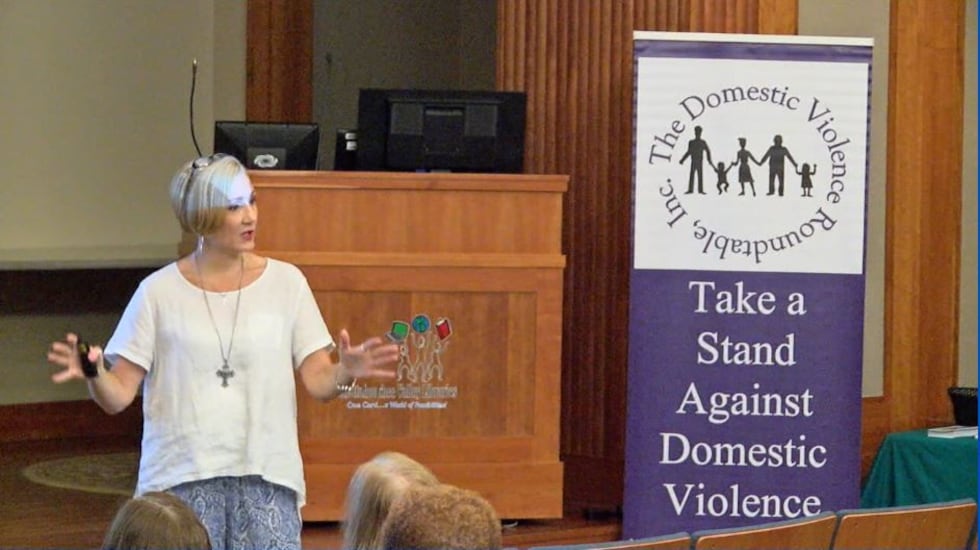 COLUMBUS, GA (WTVM) – The sexual assault center of Columbus hosting their quarterly luncheon Wednesday to discuss the issues of domestic violence.
The purpose of Wednesday's lunch, held at the Columbus Library, aims to educate our community about the importance of preventing domestic violence.
The guest speaker was Kyle Blair, who is the executive director of the Sexual Assault Support Center.
Organizers are hoping to teach the community and get the city involved in doing something about this issue.
"To help with resources and to educate the community about what domestic violence looks like all of the different forms that it takes and everyone that is affected by it," said organizer Annie Davis.
Due to a high rate of domestic violence cases in Georgia and Columbus alone leaders are hosting these forums to teach the community how to tackle this issue.
Copyright 2017 WTVM. All rights reserved. | For more news, download the WTVM app here.