Dash cam video of deadly police shooting in Phenix City released
Updated: Aug. 4, 2017 at 7:16 PM EDT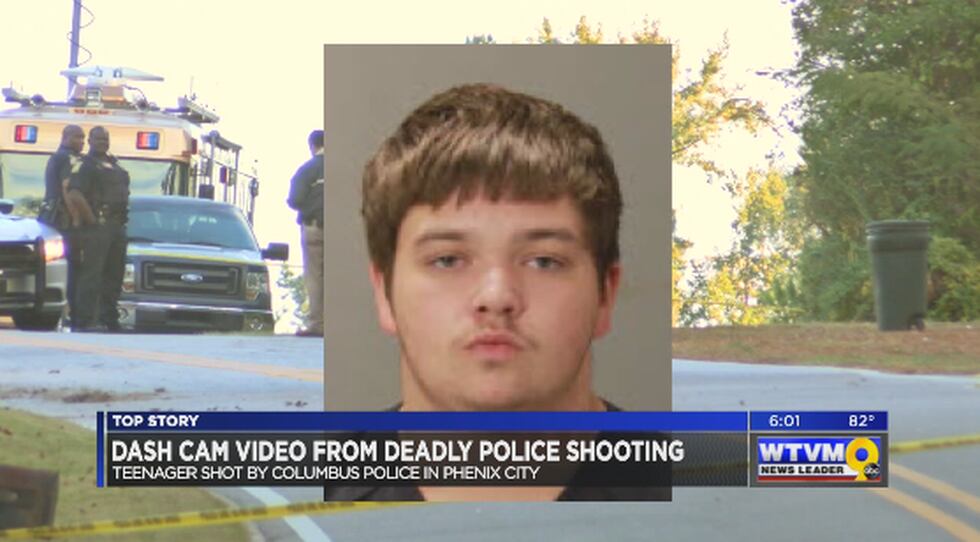 PHENIX CITY, AL (WTVM) - News Leader 9 has obtained the full dash cam video of an officer-involved shooting that left a teen dead in Phenix City.
It's been almost 9 months since it happened, starting with a high-speed chase ending with 17-year old Christian Redwine shot and killed by a Columbus police officer.
It was November 6, 2016, when a police chase that reached speeds of 100 miles per hour from Columbus into Phenix City, with the suspect behind the wheel was accused of a stolen vehicle. When 17-year-old Christian Redwine's car stopped, as you see on this dash cam video, officer Allan Brown pulled in towards him.
Twenty-one shots fired by the Columbus police officer.
Of the three people in the suspect's car, Redwine was killed and the screaming from one of the passengers, 18-year-old Hannah who was shot but survived.
The distraught officer later calmed down and can be heard on the video telling the female shot that she would be ok.
The attorney for deceased teen Christian Redwine's family Steve Couch told News Leader 9, "After seeing the full video many times, it's certainly very shocking and leaves me with more questions than answers. We're still investigating aggressively. The family will not file a lawsuit without grounds to do so."
Back in May, a Russell County grand jury cleared officer Allen Brown of any wrongdoing.
He has since resigned from the Columbus police department.
On that dash cam video, Officer Brown is later heard saying the driver, Redwine, tried to run the policeman over twice.
Columbus city attorney Clifton Fay told us, "Our sympathies go out to all the families involved. What the court will look at, in a federal civil lawsuit, is whether or not the officer acted in an objectively reasonable manner."
Christian Redwine's grandfather tells News Leader 9 a friend has a petition signed by 200 people to open this case back up in Russell County.
The deceased teen's family have not filed suit yet.
Columbus Police say they have no comment on the investigation but says the Russell County grand jury did through them, clearing the officer.
Copyright 2017 WTVM. All rights reserved. | For more news, download the WTVM app here.