Headquarter Nissan receives 2017 Global Award of Excellence
Updated: Oct. 5, 2017 at 5:01 PM EDT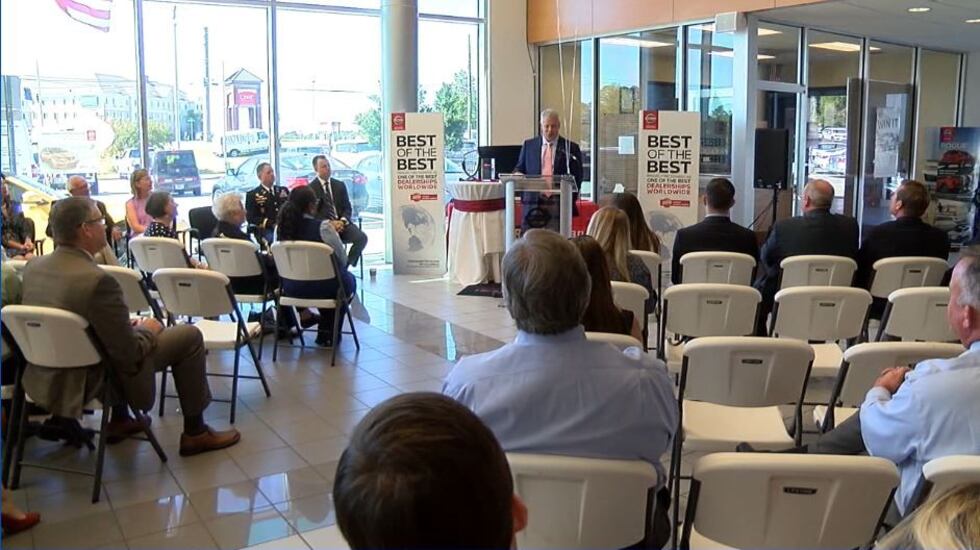 COLUMBUS, GA (WTVM) – Headquarter Nissan in Columbus is being recognized among the "Best of the Best." The dealership is the recipient of the 2017 Nissan Global Award of Excellence.
The award recognizes dealerships for their excellence in high sales volume, customer satisfaction, and loyalty.
General Manager Terry Bell was on hand during Thursday's ceremony to accept the award.
Bell thanked his team members and explains what this award means for customers.
"What is important for them is that the pricing is transparent. Where you have higher volume, you can have more competitive price points. We offer a lifetime warranty on all of our new and pre-owned Nissans," said Bell.
The Nissan Global Award of Excellence comes from Nissan's international headquarters in Japan.
The mayors of Columbus and Phenix City also attended Thursday's ceremony.
Copyright 2017 WTVM. All rights reserved. | For more news, download the WTVM app here.