Military Matters: JROTC students get day of learning at NIM
Updated: Nov. 8, 2017 at 6:50 PM EST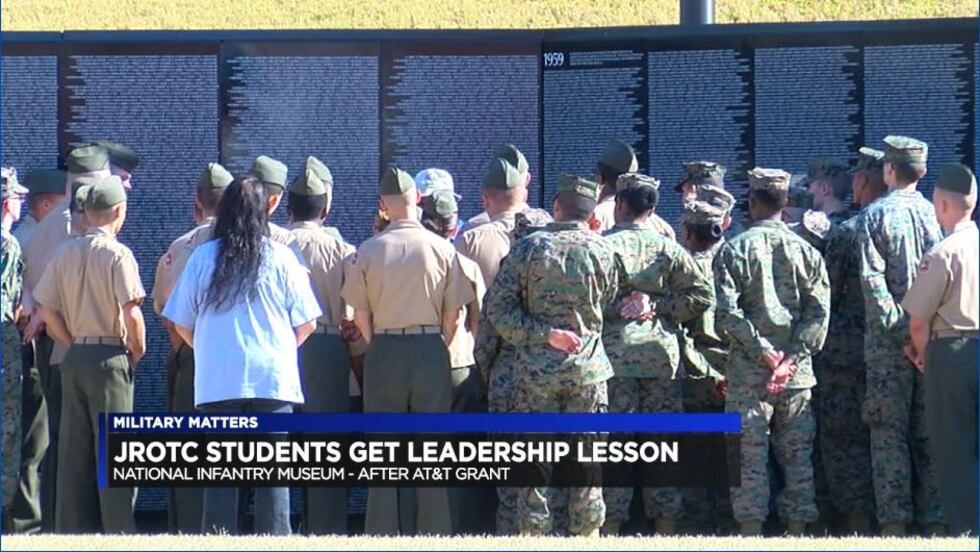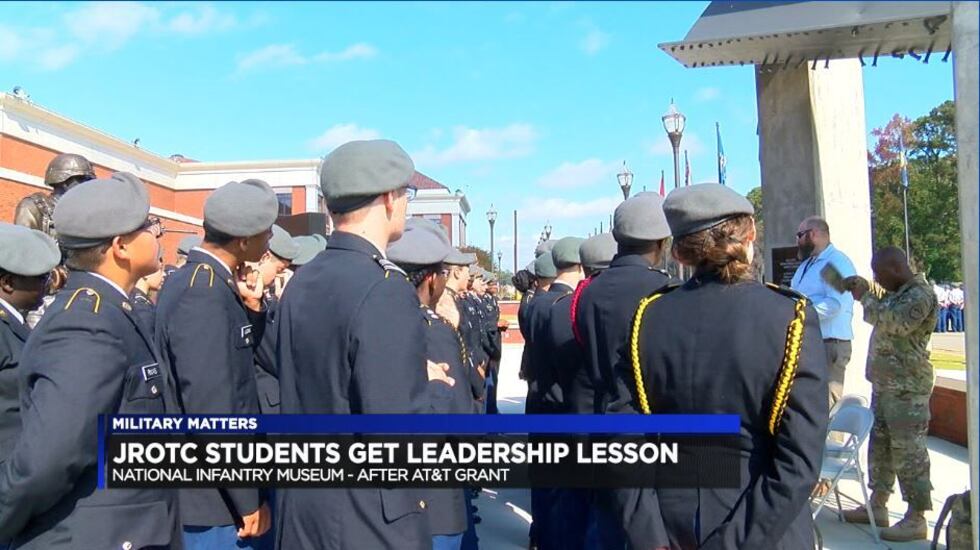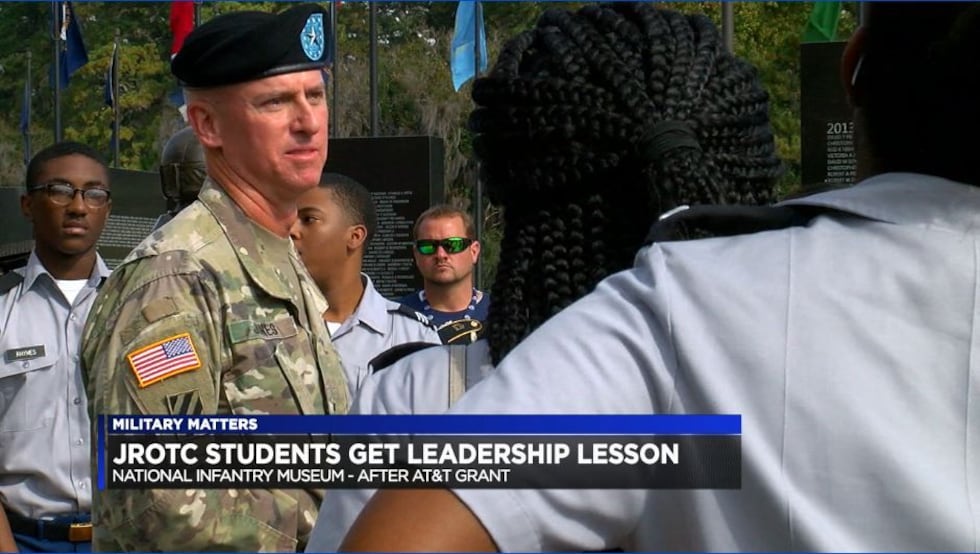 COLUMBUS, GA (WTVM) – Close to 800 high school students got a special treat earlier this week at the National Infantry Museum.
They teamed up with veterans for a so-called day of learning and interaction. They came from more than a dozen high schools in the Columbus area.
JROTC students touring various memorials at the National Infantry Museum, and getting the stories of war from those who've been there.
"Our veterans have been through a lot. I've learned a lot more about our history of our country, and the things that we've done and what we've done it for," said Robert Lee with Hardaway High School.
These students are from Chattahoochee County High School, 130 strong. They're listening to Retired Staff Sergeant Lyndon Kilcrease and Sergeant First Class Fredrick Myers talking about their combat experiences.
Both men have been on the frontline in the fight against evil.
The first deployment I got hit with an EFP, it's just a souped-up IED. We were in Bradleys. It went through the fuel cell, through the engine, and I pretty much caught all of it. I still have shrapnel and stuff that comes out.
Sergeant First Class Myers was wounded too. He was there in the early days of the fight.
"I was there at the start of the Global War on Terrorism, and the fact that 16 years later, you know we're still fighting this war, these kids may be fighting this war even after I retire," said SFC Myers.
That prospect is possible, but not enough to discourage many of these young people looking for a career in the military.
Monday's event was made possible by a $35,000 gift from AT&T.
Copyright 2017 WTVM. All rights reserved. | For more news, download the WTVM app here.