Delta's big gift to Auburn University's aviation program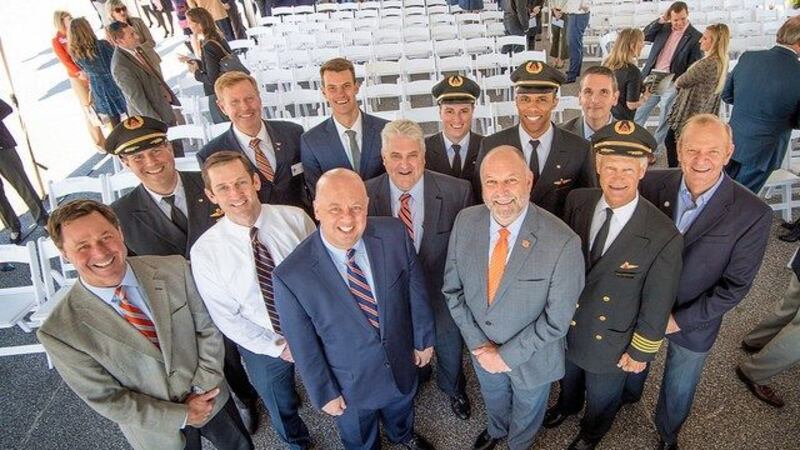 Updated: Nov. 16, 2017 at 12:04 AM EST
AUBURN, AL (WTVM) – The Delta Air Lines Foundation is partnering with the Jacobson Family Foundation to give a multimillion-dollar grant to support multiple programs at Auburn University.
Both foundations have granted a $6.2 million gift that will fund the construction of the Delta Air Lines Aviation Education Building.
The gift will also provide funding for the university's Radio Frequency Identification (RFID) Lab, where students conduct research on how specialized sensor technologies can have an impact on aviation and manufacturing.
"Delta is revolutionizing the way we teach aviation at Auburn," said Bill Hutto, interim chair of Auburn's Department of Professional Flight and Aviation Management and director of the Auburn University Regional Airport and Auburn Aviation Center. "We will see the impact of their gift for decades."
Construction of the Delta Air Lines Aviation Education Building, the first building designed exclusively for aviation education at Auburn, will be completed for fall 2018 classes. The 23,000-square-foot facility will accommodate anticipated growth and increased class offerings, as well as provide state-of-the-art flight simulators; flexible, technology-enhanced classrooms; faculty offices and workspace and meeting spaces for faculty and students.
Delta's gift to AU will also support a monthly speaker series called Emerge at Auburn. Emerge is a four-year leadership program with a curriculum built around the Auburn Creed.
Copyright 2017 WTVM. All rights reserved. | For more news, download the WTVM app here.