Woman donates Christmas toys to sick children in Columbus hospital
Updated: Dec. 4, 2017 at 5:42 PM EST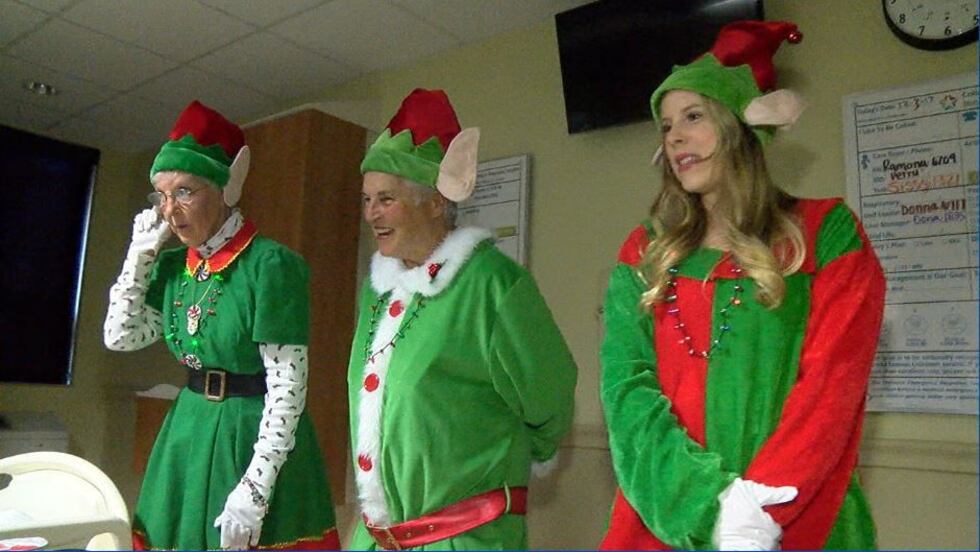 COLUMBUS, GA (WTVM) – One Columbus woman taking the saying "it is better to give than to receive" to heart as she made another kind gesture Monday.
Sharon Bunn gave out more than $1,000 worth of toys to sick children at Midtown Medical Center Monday afternoon.
The toys were mainly stuffed animals like Rudolph and a dancing dog. Sharon was assisted by a group of elves— her goddaughter and sister.
Bunn says she saved the money herself to buy the toys.
"Not everyone is blessed as I am just to give. One toy to one child means the world to them," said Bunn.
This is the fifth year she has donated toys to the children at Midtown Medical Center.
Copyright 2017 WTVM. All rights reserved. | For more news, download the WTVM app here.