New Georgia adoption bill takes center stage
Updated: Feb. 3, 2018 at 11:57 AM EST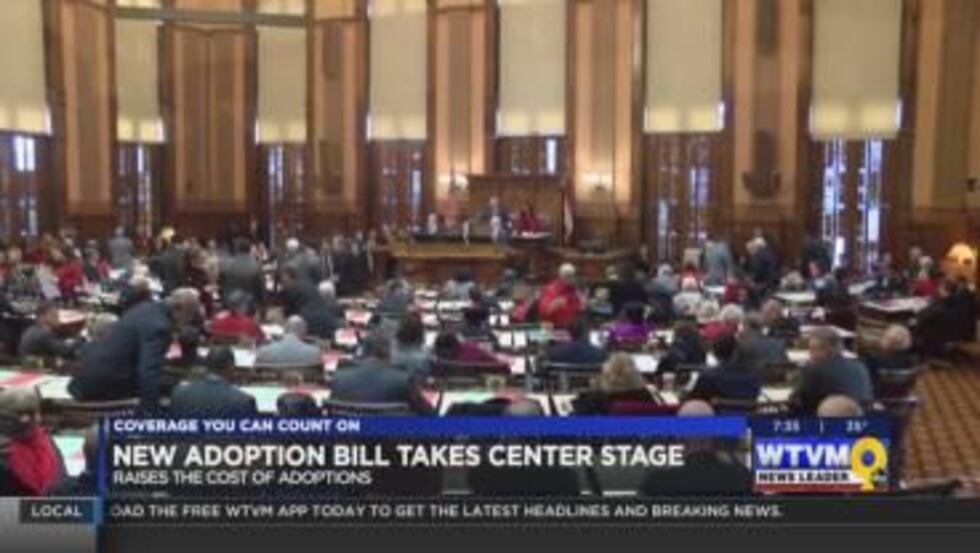 (WTVM) – A new bill is up for debate in the Georgia State Senate to revamp the state's adoption code.
The house unanimously passed a sweeping revamp of the state's adoption code.
The lengthy bill makes numerous technical changes to the state's decades-old adoption code.

State Senator Greg Kirk said senators plan to mull over the bill over the weekend.

A big concern with this version is raising the cost of adoptions. If they disagree with the house's version, the bill will go to a committee.
"We need to be methodical about it and make sure we're protecting birth mothers, we're protecting adopted parents and we're protecting children," said one Senator Greg Kirk.
A similar measure stalled last year amid tense debate after Republican senators changed the bill to allow adoption agencies to refuse placement based on religious beliefs.
Copyright 2018 WTVM. All rights reserved. | For more news, download the WTVM app here.