New hands-free law in GA starts Sunday - here's what you need to know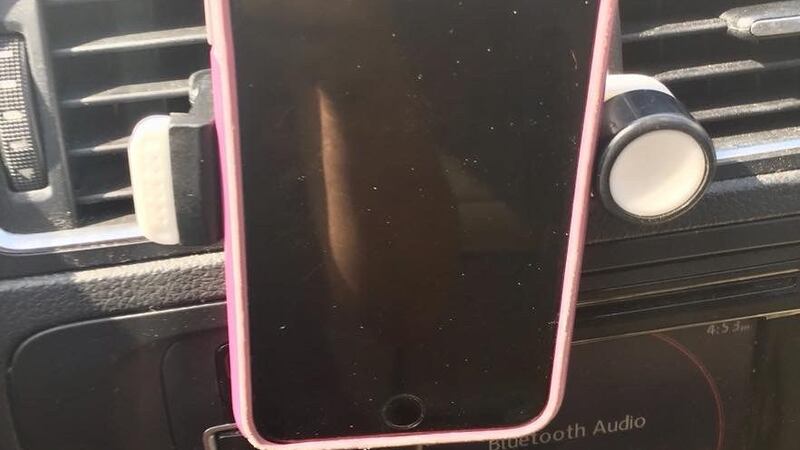 Updated: Jun. 29, 2018 at 5:11 PM EDT
By Jill Nolin
CNHI State Reporter
ATLANTA (WTVM/CNHI) – Going hands-free to comply with Georgia's new law, which takes effect Sunday, can take a bit of an adjustment.
Just ask Valdosta Police Chief Brian Childress.
As law enforcement, Childress is technically exempt from the new law when he's on duty, but the south Georgia police chief says he's so supportive of the change that he bought a Bluetooth earpiece.
He's also befriended Siri, which now reads his text aloud for him while he drives.
And he's already implemented a hands-free policy for his department, taking a pass on the exemption that was packed into the law for public safety.
"I would consider myself one of the number one culprits of having a phone stuck up to my head," Childress said during a phone interview using his earpiece. "But if it works for me, it ought to work for everybody else."
So Childress says he is empathetic to Georgians who are still coming to terms with a new state law that prohibits drivers from holding their phone while driving but only to a point.
"There is absolutely no reason – none – for our motoring public to have a phone up to their head," he said.
"If you have a phone up to your head, you'll be stopped," he added adamantly.
State lawmakers passed the hands-free measure this year as a way to counter increasing auto insurance costs in Georgia and a troubling rise in traffic fatalities statewide.
The gist of the law is fairly simple: Drivers can't use any part of their body to support a phone. That includes holding it in their hand, propping it up with their shoulder or leaving it in on their lap.
Blue tooth devices, phone mounts or just plain speakerphone can keep blue lights from flashing in the rearview mirror.
But the key is to map out a plan now and commit to making hands-free phone use a habit, says Robert Hydrick, director of communications with the Governor's Office of Highway Safety.
"This is a behavior change. We've been talking on our phones and driving since cell phones came out," Hydrick said. "Getting them out of our hands is going to be a big change."
To help with the transition, many law enforcement agencies across the state plan to focus on education in the early days instead of enforcement, but officials are warning against counting on getting a pass.
The law itself does not call for any such leniency, notes Bruce Frazier with the Dalton Police Department.
"I'd hate for someone to be driving down the road on July 2 somewhere in Georgia thinking that they've still got the luxury for a few more weeks and end up with a ticket," Frazier said.
Some agencies, such as the Dalton Police Department, are planning an informal grace period but are not saying publicly how long it will last. Others plan to leave it up to the discretion of the officer. A first offense will set you back $50.
A few things to keep in mind:
- Aside from placing or answering a phone call, the law bars drivers from handling their phone. This goes for changing the station on Pandora, texting, checking the Insta, browsing the Internet and so on. Voice-to-text is allowed.
- The hands-free law includes some exceptions, such as when reporting an emergency or when the driver is legally parked. The ban, however, still applies at stop signs, red lights and in standstill traffic.
- Motorists can view their phone for driving instructions provided through GPS, so long as the destination was programmed ahead of the trip. They cannot, however, watch videos while driving.
- Headphones and Bluetooth earpieces are fine, as long as the driver is using them for a phone call. It's still illegal to use headphones to listen to music while driving.
- There is no longer a special limitation on phone use for driving teens, who were previously barred from any phone use. The new law applies to teenagers and adults equally.
For more information on the law, click here. 
Copyright 2018 WTVM/CNHI. All rights reserved.