Fireworks safety tips ahead of Independence Day
Published: Jun. 29, 2018 at 9:23 PM EDT
|
Updated: Jun. 29, 2018 at 9:54 PM EDT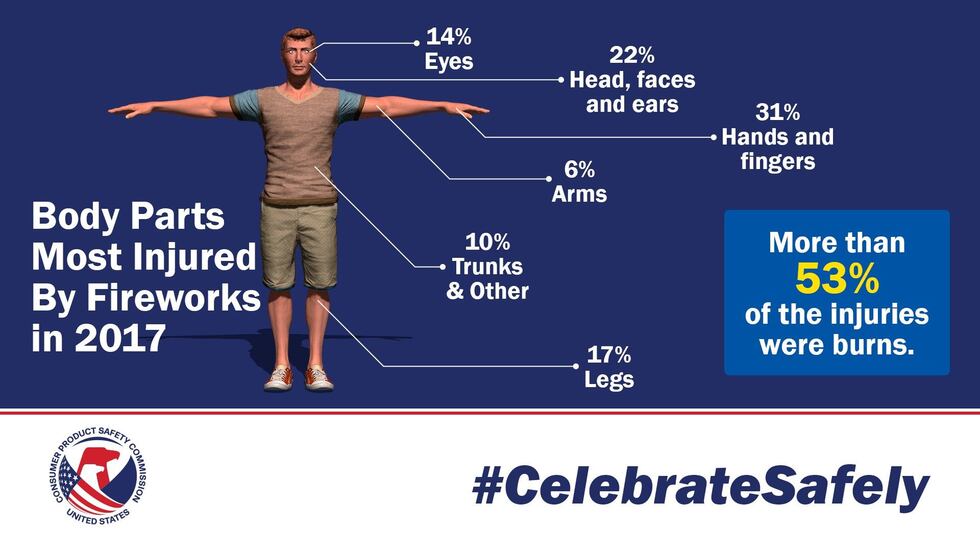 (WTVM) - With Independence Day right around the corner, fireworks stores across the country are booming with business, literally.
As the celebration approaches, so does the danger of mishandling fireworks.
The Consumer Product Safety Commission (CPSC) reports, on average, 280 people head to the emergency room with fireworks-related injuries in the month around the July Fourth holiday.
In 2017, the CPSC reported 31 percent of fireworks-related injuries were to the hands and fingers and more than 53 percent of the injuries were burns. This is why officials urge you to celebrate safely.
You can follow these simple tips from the National Council on Fireworks Safety:
Light fireworks outdoors in a clear area away from buildings or cars.

Obey all local laws when using fireworks

Check the labels

Always have an adult supervising

Light one firework at a time and move away

Never aim the fireworks at a person, target or pet.

Alcohol and fireworks do not mix.
Officials say its also a good idea to keep water nearby so that you can extinguish the flames.
Copyright 2018 WTVM. All rights reserved.